Google, Sanofi back UK biotech OMass' $100m second round
News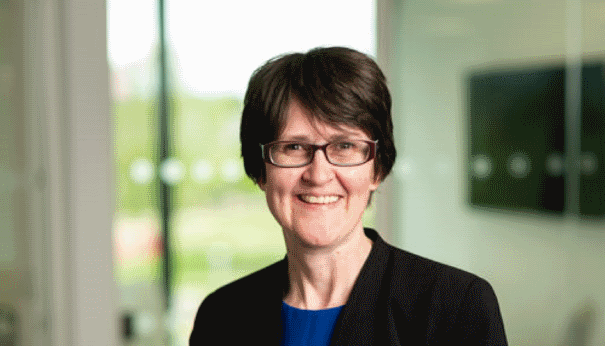 OMass Therapeutics has raised an impressive $100 million in a Series B financing that is said to be the largest ever for a UK biotech focusing on small-molecule drug development.
The Oxford-based company said the financing, led by venture capital arms of Google and Sanofi as well as Northpond Ventures, will be used to bring its portfolio of drug candidates for immunological and rare disease into clinical trials.
OMass is developing a pipeline of small-molecule drugs via a platform – called OdyssION – that uses native mass spectrometry that not only detects drug candidates that bind to a molecular target, but also identifies their functional effect.
The platform combines biochemistry, native mass spectrometry, and custom chemistry to investigate protein interactions within a cellular ecosystem, whilst filtering out the "confounding complexity" of other factors in the cell, according to the biotech.
Its pipeline includes drugs that target solute carriers, complex-bound proteins and G protein-coupled receptors (GPCRs) that have been largely overlooked by drug developers to date.
Among the lead projects are an antagonist of the MC2 receptor for congenital adrenal hyperplasia, a gasdermin D inhibitor for the treatment of inflammatory diseases, a GPR65 agonist for inflammatory bowel disease, plus two earlier-stage programmes targeting solute carriers.
OMass completed its $53 million first-round financing in 2020, with earlier investors Syncona, Oxford Science Enterprises and Oxford University also participating once again.
"The completion of this oversubscribed round with such high-calibre investors is recognition of the significance of our OdyssION platform and its potential to support the development of an exciting portfolio of novel drug candidates," said chief executive Ros Deegan (pictured above).
"We have already made significant progress against highly validated but previously 'undruggable' targets and can now accelerate them towards clinical development while continuing to expand our pipeline," she added.
After the financing complete, Google Venture's Scott Biller, Northpond's Diana Bernstein and Laia Crespo of Sanofi Ventures will takes seats on OMass' board.
The company's platform derives from technology developed in the laboratory of Oxford University professor Dame Carol Robinson that can be used to discover therapeutics against complex protein targets, including membrane proteins. Robinson is OMass' founder and scientific advisor.
She pioneered the native mass spectrometry technique that underpins OMass' technology, which gets its name because it can detect proteins in their 'native' form that better reflects their structure and function in the body under normal physiological conditions.