Gilead could make a move for Galapagos within weeks
News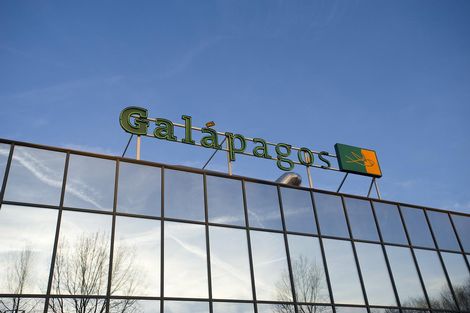 The share price of Belgium-Dutch biotech Galapagos is rising thanks to renewed speculation that Gilead may be poised to acquire it.
Gilead recently spent nearly $12 billion to acquire Kite Pharma and its groundbreaking CAR-T drug Yescarta, but many analysts believe it should acquire again to bolster its pipeline.
The California-headquartered company has enjoyed huge success with its hepatitis C franchise, but this is now in rapid decline, and Yescarta and other CAR-T therapies are unlikely to make up for this on their own.
Galapagos and Gilead have a co-development and co-marketing deal on filgotinib, a JAK1 inhibitor drug being developed for Crohn's disease, rheumatoid arthritis and ulcerative colitis.
As a small molecule drug, an oral drug could be a major commercial hit, if it can demonstrate equal or superior safety and efficacy compared to existing injectables.
However Pfizer's Xeljanz and Lilly's Olumiant are two JAK inhibitors already on the market, and filgotinib must also prove itself superior to these in phase 3 trials over the next few years if it is to be a contender.
The Mechelen-headquartered biotech has just taken up an option to co-promote filgotinib with Gilead in eight European countries, reflecting its goal to become a fully-fledged commercial company.
Meanwhile, a 'standstill' agreement between the companies blocking a takeover bid from Gilead also expires at the end of 2018, leading many to suspect it will seize its opportunity.
Galapagos' share price rose nearly 9% on Friday, bringing its market capitalisation to 3.96 billion euros.
Gilead already holds a share of around 14% in the company, but may make a bid of around $4 billion to acquire it outright.
It can certainly afford this outlay: the company still has $41 billion in its warchest, evening after having acquired Kite Pharma.
Speaking candidly to Belgian newspaper De Tijd, Galapagos' chief executive Onno van de Stolpe said Gilead hadn't yet approached the firm, and didn't know if it would.
He says Galapagos exercising its options makes the deal less profitable for Gilead, which would be one reason for it to snap up the firm in order to retain all the revenues and save on milestone payments.
Many analysts think Gilead will await the results from the pivotal trials of filgotinib, although the Crohn's disease phase 3 trial won't be complete until 2019.
"The risk for Gilead would then be lower, and by then they will have a better view on the results of similar medicines under development and thus on the competitive position of Filgotinib, " van de Stolpe told De Tijd. "So for now, a bid may not be necessary. I don't know."
[caption id="attachment_35292" align="alignnone" width="155"]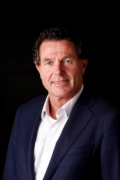 Galapagos' Onno van de Stolpe[/caption]
He added, however: "I think we have become more attractive to Gilead. They have got to know us better- we're no longer that unknown outfit from Belgium. We've not only talked about filgotinib but other research programmes as well. Among other things, [IPF lung disease candidate] GLPG 1690. We have a number of things that would suit them."
Some analyst believe the Galapagos opportunity isn't sufficiently big enough to warrant a buy-out from Gilead, and it already holds rights to 70% of revenues in the US and markets outside the eight European territories.
Gilead's warchest would allow it to acquire companies such as Incyte, Alnylam, Alexion or even Shire, any of which could be the 'game-changer' moves its investors are looking for.