Gilead foregoes buyout, but pledges $725m to Arcus' cancer drugs
News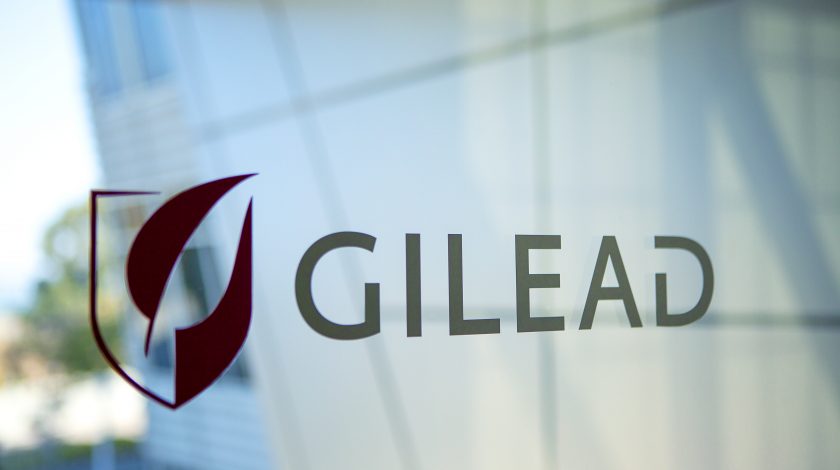 Gilead Sciences has forged closer ties to its cancer drug partner Arcus Biosciences , although a licensing deal doesn't go as far as the takeover that some market commentators have been predicting.
Gilead has exercised options on four drug candidates as part of its $2 billion, 10-year alliance that kicked off last year, with the latest move sparking $725 million in payments to Arcus.
The three assets are a pair of anti-TIGIT antibodies – domvanalimab (AB154) and AB308 – along with adenosine A2a/A2b receptor antagonist etrumadenant and small-molecule CD73 inhibitor quemliclustat.
Gilead has already snapped up rights to PD-1 inhibitor zimberelimab (AB122), another clinical-stage candidate covered by the alliance. And it recently recruited Arcus' chief medical officer Bill Grossman to head up its oncology programme, further cementing the alliance.
Domvanalimab is the furthest along in development of the partnered drugs, as it is currently in phase 2 and 3 studies in non-small cell lung cancer (NSCLC), while AB308 is in phase 1 testing.
Etrumadenant meanwhile is in phase 1 and 2 studies in NSCLC, colon cancer and prostate cancer, and quemliclustat is in phase 1 for metastatic pancreatic ductal adenocarcinoma (PDAC).
TIGIT is a hot topic in immuno-oncology at the moment, with drug candidates attracting some sizeable deals of late involving GlaxoSmithKline/iTeos and Bristol-Myers Squibb/Agenus.
At the moment, Roche and Merck & Co seem to be a little head of the field with tiragolumab and vibostolimab, respectively, in phase 3 trials.
These are both conventional monoclonal antibodies with competent Fc domains, while domvanalimab is an Fc-silent anti-TIGIT antibody – drawing on Arcus' Fc inactivation technology.
Antibodies consists of two components – called Fab and Fc – with Fab handling targeting of the molecule and Fc responsible for function.
Leaving the Fc region alone could help the antibodies inhibit regulatory T cells that can reduce antitumor activity, but may also do away with some cytotoxic T cells as well.
That is why Arcus and other TIGIT antibody developers like Bristol-Myers Squibb have inactivated the Fc region in an attempt to make their drugs more potent, although the jury is still out about the relative merits of each approach.
Other TIGIT players like Seattle Genetics and Agenus are engineering their TIGIT antibodies with enhanced Fc regions in the hope of bringing other immunological mechanisms into play along with antibody-dependent cellular cytotoxicity (ADCC), for example by recruiting antigen-presenting dendritic cells to target tumours.
The fact that Arcus' AB308 is Fc enhanced has raised some questions about domvanalimab's potential, although Gilead's buy-in suggests the company isn't concerned – and having a foot in both camps early on may well be an advantage.
https://twitter.com/arcusbio/status/1459230961065881603
"Gilead has been encouraged by early clinical data generated for each of the three programmes," said the company in a statement.
"By opting in early to all three programmes now, Gilead and Arcus are able to accelerate the clinical development and advancement of these clinical-stage molecules and facilitate the exploration of treatment combinations across the portfolios," it added.