Funding round swells digital health firm Whoop's value to $3.6bn
News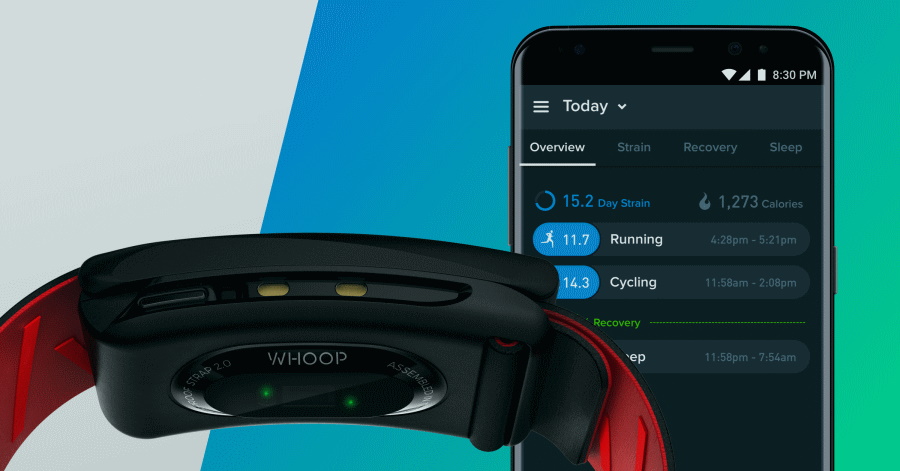 Fitness wearable company Whoop has raised another $200 million in funding that will help fund its expansion into international markets – and take on deep-pocketed rivals like Amazon, Apple and Google.
The sixth-round financing was led by SoftBank's Vision Fund 2, taking the total raised by the company to date to around $400 million, and catapults Whoop's valuation to a massive $3.6 billion.
In addition to setting up overseas, the US company is also planning to acquire other technology companies to expand its offering, and add new functionalities to its fitness and health monitoring platform.
Whoop's business model is built around the Whoop Strap, a fitness tracker that tracks workouts, sleep and recovery – advising when to stop and rest for example – and has become popular with professional athletes.
Some sports figures – including golfers Nelly Korda and Rory McIlroy – have used the device whilst in competitive events, with their physiological data streamed to broadcasters to add a new layer to event coverage.
It has some features that set it apart from rival devices, such as measurement of heart rate variability, to try to stop users over-exerting and putting their body under too much strain. The device is paired with an app and subscription charge of around $30 per month.
Whoop chief executive Will Ahmed said after the investment round was announced that the wearables company has ambitions to build the health monitoring aspects of the device.
https://twitter.com/willahmed/status/1432305177160294400
That matches the ambitions of the company's big tech rivals such as Google – which paid $2.1 billion for Whoop rival Fitbit earlier this year – as well as Apple with its Apple Watch device and Amazon with its Halo wearable, which launched last year.
"Over the course of the coming months, we plan to deploy this funding to develop new technology and features, hire great talent, grow internationally, and expand our reach," he said, adding that Europe and Asia are key growth markets for the company.
In the last 18 months, the company's headcount has increased from 100 full-time employees to more than 500, and is expected to top 1,000 by the end of 2022, according to Ahmed.