Former Seagen CEO Siegall pops up at new biotech
News
Less than a year after an embarrassing departure from Seagen following an arrest for alleged domestic violence – which never resulted in formal charges – Clay Siegall has returned to biotech at the helm of cancer start-up Morphimmune.
The co-founder and former CEO of Seagen, which is now heading for a $43 billion takeover by Pfizer, has been keeping a low profile since resigning from the company after two decades at the helm. In that period Seagen went public, launched four drugs onto the market and grew its annual revenues to more than $1.6 billion.
Morphimmune pointed to that record in its statement on the appointment, describing Siegall as "a highly passionate and effective leader with a demonstrated ability to build significant value for an emerging biotechnology company."
The new biotech's chairman Isaac Barchas, who is also a co-founder and CEO of Morphimmune early investor Research Bridge Partners, said Siegall's "emphasis on scientific and clinical excellence will drive Morphimmune's development of novel targeted therapeutics with the goal to deliver significant benefit to cancer patients."
In December, prosecutors dropped the case against him on the grounds that witness statements on the incident were contradictory.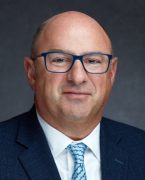 At Morphimmune, Siegall will be tasked with developing its targeted effector platform, designed to deliver therapeutic payloads selectively to diseases cells with the aim of reducing toxicity and boosting efficacy.
Its preliminary programmes – all in preclinical development – include folate receptor targeted toll-like receptor 7 (TLR7) agonist designed to dampen down the activity of immunosuppressive cells in the tumour microenvironment, and a fibroblast activation protein (FAP) targeted radioligand therapy for solid tumours.
The company was set up to develop the targeted effector platform, which originates from the labs of its scientific founder Philip Low, professor of chemistry at Purdue University.
"Clay immediately understood the vision for Morphimmune and is the right leader to advance our goal of saving patient lives," said Low of the new appointment.
Prior to Seagen, Dr Siegall worked in positions of increasing responsibilities at Bristol-Myers Squibb and the National Cancer Institute.
"I am pleased to join Morphimmune as CEO," said Dr Siegall. "Morphimmune's targeted effector platform has the potential to deliver the next generation of oncology therapeutics. I look forward to advancing the company's pipeline into the clinic, while expanding its technology suite."