First study of Gilead's remdesivir in COVID-19 reveals little
News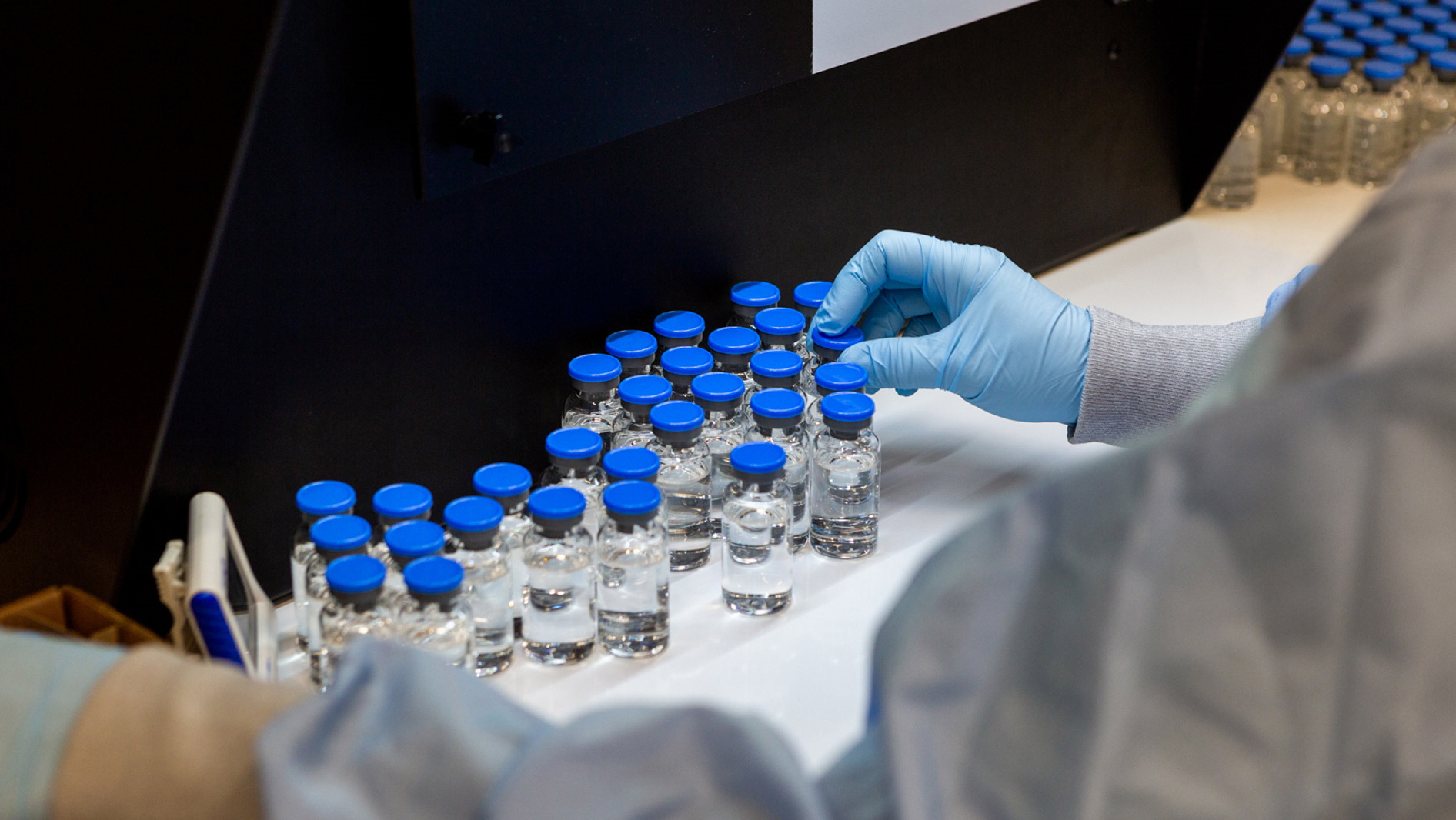 Two-thirds of coronavirus patients treated with Gilead's antiviral drug remdesivir seemed to get a clinical benefit from the drug in a just-published study – but it's still far too early to say if it is effective.
That is the preliminary message from an analysis of remdesivir treatment given on a compassionate-uses basis to 53 patients who were hospitalised with COVID-19, published in the New England Journal of Medicine (NEJM).
The data found that 36 (68%) of the patients showed clinical improvement after 10 days' treatment with remdesivir, although some experts have already said that limitations in the study make the findings almost impossible to interpret.
Among the problems are that the results come from a small, mixed population of patients whose COVID-19 symptoms were highly varied at the time Gilead's drug was administered, with some requiring mechanical ventilation and others on non-invasive oxygen support, for example.
There was also no control group or randomisation, minimal follow-up, no testing of virus levels before and after treatment and missing data on eight of the 53 subjects enrolled into the study, according to some commentators.
Others said however that the results are simply a first step in deciding if remdesivir has a role to play in COVID-19 therapy and should be welcomed ahead of a controlled trial readout due later this month.
All told, seven patients in the trial died after a median of 18 days' follow-up, and 10 didn't have any change in their condition.
Gilead itself said in a statement that compassionate use data have limitations, adding that "multiple phase 3 studies are ongoing" to determine the safety and efficacy of remdesivir for coronavirus infections.
The drug has emerged as the front-runner among candidate therapies for COVID-19, and has been approved for compassionate use in the US, Europe and other countries as the pandemic gathers pace, with the number of confirmed cases approaching 2 million and around 120,00 deaths.
In an open letter published after the NEJM data came out, Gilead's chief executive Daniel O'Day writes that "in studying remdesivir, the question is not just whether it is safe and effective against COVID-19 but in which patients it shows activity, how long should they receive treatment and at what stage of their disease would treatment be most beneficial."
He adds: "Many answers are needed, which is why we need multiple types of studies involving many types of patients."
Seven trials of remdesivir are on the go, including two investigator-led Chinese studies, two phase 3 trials being run by Gilead in the US, Europe and Asia, and a National Institute of Allergy and Infectious Disease (NIAID) test in around 800 patients with a broad spectrum of symptoms.
The World Health Organisation is also carrying out the SOLIDARITY trial including remdesivir as well as other repurposed drugs namely generic antimalarials chloroquine/hydroxychloroquine, AbbVie's HIV combination product Kaletra (lopinavir/ritonavir), and Kaletra plus Merck KGaA's Rebif (interferon beta-1a)
A study called DisCoVeRy also began recently in Europe led by France's public research body INSERM.
Originally developed as a potential Ebola treatment, remdesivir has shown in laboratory studies that it can inhibit SARS-CoV-2, the virus that causes COVID-19.
New drug targets
Meanwhile, researchers in China have published the structure of the main protease in SARS-CoV-2 in the journal Nature, and – using computer-aided drug design and high-throughput drug screening – identified compounds that can inhibit the enzyme in the lab.
Proteases are a common antiviral target because they are intimately involved in viral replication and transcription. After sifting through a library of more than 10,000 molecules the team from various Chinese research groups identified six particularly promising candidates for further study.