FDA rejects Amgen/UCB osteoporosis drug
News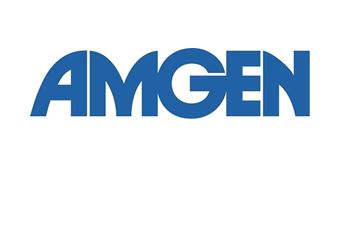 The FDA has rejected Amgen and UCB's Evenity (romosozumab) osteoporosis drug after a late-stage trial unexpectedly highlighted a potential cardiac safety risk.
In May, the companies unexpectedly announced that the ARCH phase 3 study revealed a heart safety signal.
As well as being a major knock-back for the co-marketing pharma companies, the decision also sends a message that the FDA remains vigilant on safety, regardless of promises by Donald Trump to rip up regulations.
The FDA was already reviewing a filing based on the FRAME study, but the companies will now have to refile including results from ARCH, and the as-yet unannounced BRIDGE study evaluating osteoporosis in men.
By filing the three studies together, Amgen and UCB hope to show that Evenity has an overall positive risk-benefit profile.
They had also hoped to get the drug approved by the end of the year, but this is out of the question as the refiling will result in an extension of a review that was due at the end of this month.
Refiling looks like a lengthy process as the companies will have to wait for the results of BRIDGE, as well as collating results from FRAME and ARCH.
The data that had caused the issue back in May showed that 2.5% of patients on romosozumab suffered a cardiovascular issue, compared with just 1.9% in a group of patients receiving standard of care.
In the ARCH study, 4,093 women received either a subcutaneous injection of romosozumab monthly for 12 months, or weekly alendronate for 12 months, followed by a period of alendronate therapy lasting at least 12 months.
There had been no such cardiovascular issues in the placebo-controlled FRAME study.
[caption id="attachment_24067" align="alignnone" width="188"]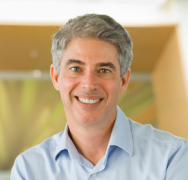 Amgen's Sean Harper[/caption]
Sean Harper, executive vice president of R&D at Amgen, said: "During our interactions with the FDA, we agreed that the ARCH data should be considered in the regulatory review prior to the initial marketing authorisation and, as a result, anticipated this request. We look forward to working through the review process with the agency."
"We remain committed to helping patients with osteoporosis and will use the additional time to better understand the benefit-risk profile of Evenity."
Radius Health has a competitor osteoporosis drug recently approved by the FDA, called Tymlos. In June, Servier said it will stop making its old osteoporosis medicine, Protelos, after EU safety restrictions made it unmarketable.
The timing of the rejection is also significant, as some FDA-watchers have been concerned that a Trump administration would demand much less strict standards for drug approvals.  One significant development last week was the FDA's change of heart on Amicus' rare disease drug Galafold.
New FDA commissioner Scott Gottlieb has indicated a determination to tackle unjustified hold-ups and backlogs, but the Amgen/UCB decision provides reassurance that the FDA won't simply wave through drugs with potentially major side-effects.