FDA okays ViiV's Apretude as first injectable for HIV PrEP
News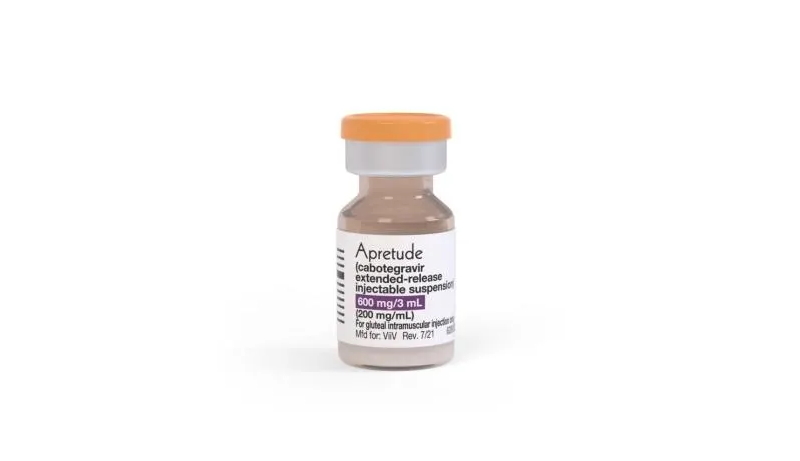 GlaxoSmithKline' majority-owned HIV unit ViiV has scored a key FDA approval, getting approval for its long-acting drug cabotegravir as the first injectable for pre-exposure prophylaxis (PrEP) –challenging market leader Gilead Sciences.
Cabotegravir – given the trade name Apretude – can be dosed just six times a year and showed superior results to daily, oral therapy with Gilead's widely used Truvada (emtricitabine and tenofovir disoproxil fumarate) in a head-to-head trial.
The FDA said that PrEP – used to protect at-risk people such as an HIV-negative individual with an HIV-positive partner – requires high levels of adherence to be effective.
For some people, that can be challenging, particularly if there are confounding issues such as substance use disorders, depression, poverty and efforts to conceal medication from family and friends.
Apretude can be prescribed for at-risk adolescents and adults who weigh at least 35kg  as two initial injections, given a month a part, followed by further injections every two months. Alternatively, the first month can be dosed orally to see how well patients tolerate the drug.
"This injection…will be critical to addressing the HIV epidemic in the US, including helping high-risk individuals and certain groups where adherence to daily medication has been a major challenge or not a realistic option," said Debra Birnkrant, head of the FDA's antivirals division.
The US PrEP market is dominated by Truvada (plus generic versions of the drug in some markets), as well as Gilead's follow-up Descovy (emtricitabine and tenofovir alafenamide), a once-daily oral pill that according the company has around 45% market share.
PrEP prescriptions have been impacted by the COVID-19 pandemic, but Descovy sales in the US still approach $1 billion in the first nine months of the year, while Truvada brought in $1.9 billion.
Sales have been boosted by a US government mandate that almost all insures must cover the cost of PrEP with Truvada and Descovy, along with tests and clinic visits.
ViiV said it will begin shipping Apretude to wholesalers and specialty distributors in the US in early 2022, and will price the drug at $3,700 per dose, which is in the same ballpark as the roughly $1,750 per month cost of oral PrEP.
For now, insurers are not required to cover all costs for the injectable, although that is likely to change given the potential of Apretude in curbing infection rates.
GSK said earlier this year it thinks the worldwide opportunity for Apretude is more than £2 billion ($2.65 billion), which suggests it is expecting high demand for the injectable alternative.
A lot of that could come from growing the market, rather than eating into Gilead's share. The FDA notes that last year only around 25% of the 1.2 million people for whom PrEP is recommended were prescribed it, and adherence concerns are likely to be a factor for many of those not getting the treatment.
Commenting on the new option, Richard Elion, director of research at Washington Health Institute, said: "We have the tools to end the HIV epidemic through the implementation of effective antiretroviral treatment and HIV prevention.
"This long-acting medication offers more options for prevention, and now providers and patients will be empowered by choices and the ability to choose the approach that is optimal for each individual," he added.