FDA holds back from action over Xeljanz safety study
News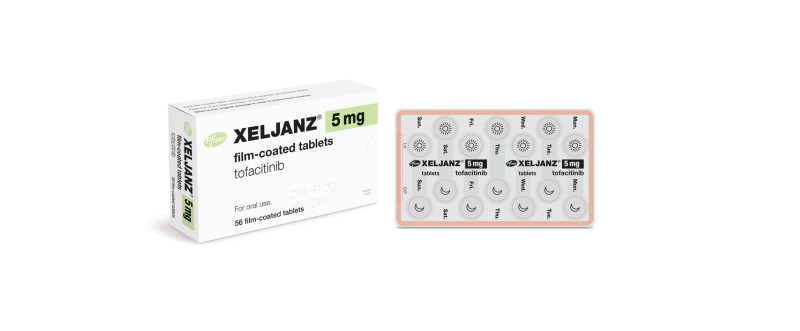 The FDA has said it will wait for additional results from last week's trial showing an increased risk of cardiac side effects with Pfizer's arthritis blockbuster Xeljanz before deciding on further action.
The post-marketing ORAL Surveillance safety study showed that JAK inhibitor Xeljanz (tofacitinib) was associated with a higher rate of heart attacks and cancer than a TNF inhibitor in patients aged over 50 with underlying cardiovascular risk factors.
The study was carried out at the request of the FDA, after concerns emerged about the safety of Xeljanz which emerged in 2019, and specifically a possible increased risk of blood clots in the lungs and death, particularly with the higher 10mg approved dose of the drug.
The US regulator slapped a black box warning on the 10mg dose, although that doesn't appear to have applied much of a brake on sales in it approved indications of rheumatoid arthritis, psoriatic arthritis, ulcerative colitis and juvenile idiopathic arthritis.
First approved in 2o12, Xeljanz brought in sales of more than $1.7 billion in the first nine months of 2020, up 10% overall and 23% in ex-US markets. It has maintained steady sales growth despite the safety concerns.
After the ORAL Surveillance data emerged, analysts debated whether the FDA might take action either to remove Xeljanz from the market or – perhaps more likely – update its labelling to reflect the new data and leave prescribing decisions to doctor discretion.
For now at least, the latter approach has been adopted by the FDA, which asks healthcare professionals to "consider the benefits and risks of tofacitinib when deciding whether to prescribe or continue patients on the medicine." It also says patients should not stop taking Xeljanz without consulting with their physician first.
In its alert, the regulator said that it will "evaluate the clinical trial results we have received to date and will work with the drug manufacturer to obtain further information as soon as possible. We will communicate our final conclusions and recommendations when we have completed our review or have more information to share."
There have been suggestions that the results could make Xeljanz a fallback option for patients who can't manage with other JAK drugs, which could be a big boost to AbbVie's fast-growing rival Rinvoq (upadacitinib), which looks like it could clear the $1 billion threshold for annual sales this year.
Last week, Pfizer said that "extensive additional analyses of these study data, and communicating them as soon as possible, will further clarify the benefit and risk profile of tofacitinib to help inform medical decision making and patient care."
Other JAK inhibitors have also had safety red flags raised, including Eli Lilly's Olumiant (baricitinib) which was approved only for the lower of two doses sought because of concerns, and Gilead/Galapagos' filgotinib which was turned down by the FDA altogether last year.