FDA fast tracks Shire clotting disease drug
The US regulator has given a Fast Track designation to a Shire pipeline drug for a life-threatening blood clotting disease, hereditary thrombotic thrombocytopenic purpura.
SHP655, formerly known as BAX930, was granted the designation for treating acute episodes of hereditary thrombotic thrombocytopenic purpura (hTTP) in patients with a deficiency of the von Willebrand factor-cleaving protease ADAMTS13.
The drug is from a portfolio of rare disease drug candidates it gained access to through its $32 billion acquisition of Baxalta.
The merger sealed Shire's position as a leader in the field of rare disease drugs. Analysts Evaluate Pharma predict Shire will be leader in non-oncology rare disease drugs by 2022.
The disease is caused by a deficiency in the enzyme ADAMTS13, which can cause clotting in the microvasculature, with associated organ damage.
Shire will begin a phase 3 trial with SHP655 as a randomised, open-label, 2-period crossover study, which will be conducted in the US, Europe and Japan.
Phase 1 data included results from 15 patients with severe hTTP who completed the multicenter study. Each patient received a single dose of SHP655 in one of three dosing cohorts.
No serious adverse events were reported. In the highest dosing cohort, three subjects reported three possibly related adverse events, nausea, flatulence and decreased VWF antigen and VWF activity; all of these reported adverse events resolved without medication. Immunogenicity tests performed at screening, pre-dose and upon study completion, were negative in all subjects.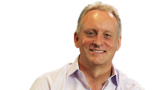 Shire's Philip Vickers
Philip Vickers, head of R&D at Shire: "Today's confirmation from FDA that SHP655 for hereditary thrombotic thrombocytopenic purpura has been granted Fast Track designation reaffirms the significant unmet need that exists for this patient population and provides hope of reducing morbidity in patients with hTTP."
Belgium-based biotech Ablynx has a drug in late stage development for the similar condition, acquired thrombotic thrombocytopenic purpura (aTTP). Its drug, caplacizumab,  is set for conditional approval filing in early 2017 in Europe, with  phase 3 topline results expected before the end of 2017.
Don't miss your daily pharmaphorum news.
SUBSCRIBE free here.