FDA gives AZ the nod for Imfinzi in biliary tract cancer
News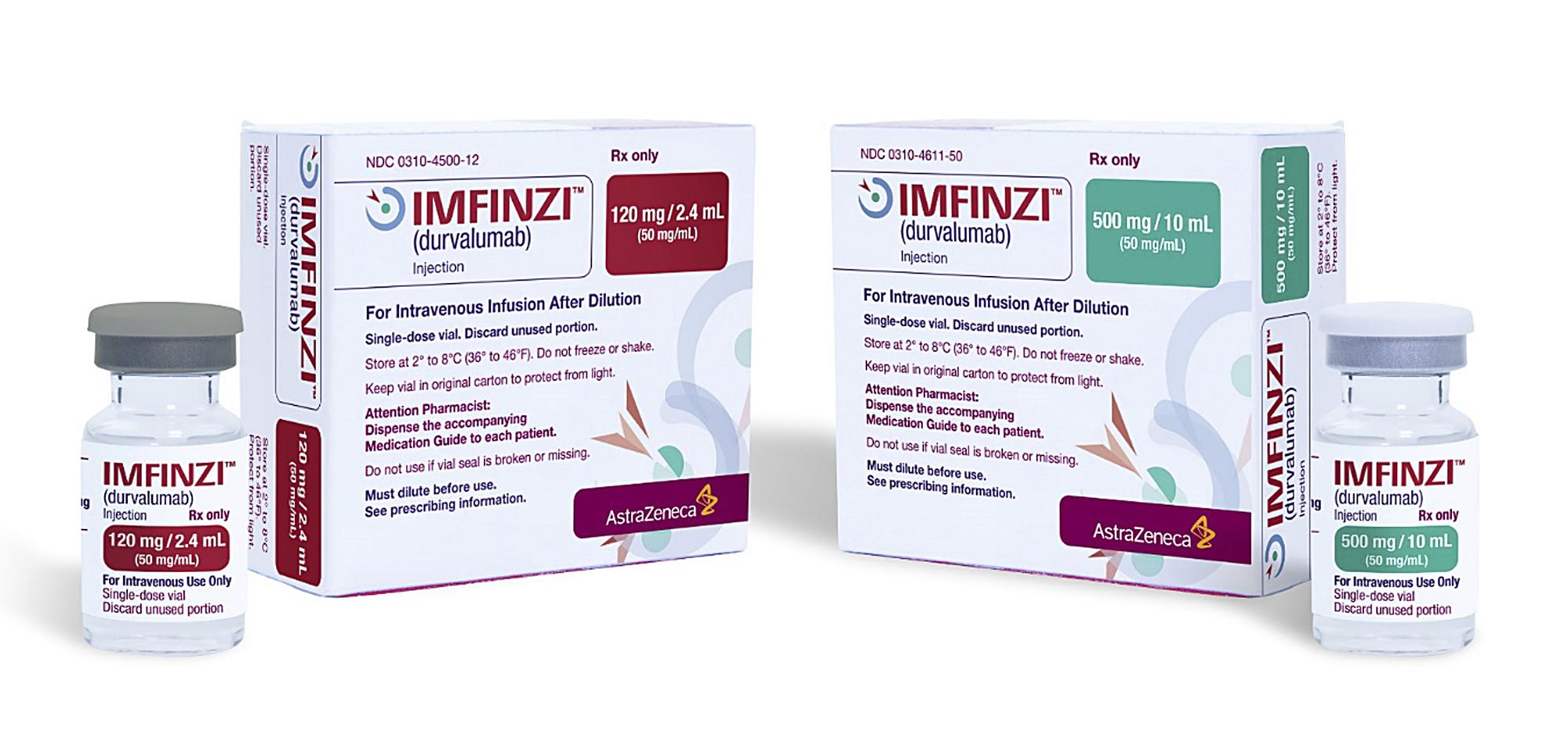 AstraZeneca's checkpoint inhibitor Imfinzi has become the first immunotherapy to be approved by the FDA for biliary tract cancer (BTC), a rare and aggressive form of cancer with limited treatment options.
Imfinzi (durvalumab) has been cleared by the US regulator for the treatment of adult patients with locally advanced or metastatic BTC in combination with gemcitabine/cisplatin chemotherapy, extending the use of Imfinzi beyond lung cancer for the first time.
The approval comes on the back of the TOPAZ-1 trial, which showed that adding Imfinzi to standard first-line chemotherapy for BTC extended overall survival compared to chemo alone, without adding much to the side-effect burden.
Two years after starting treatment on the trial, roughly 25% of patients who received Imfinzi/chemo were still alive, compared with 10% of patients of the group on chemo plus placebo.
Biliary tract cancer occurs in the bile ducts and gallbladder, with approximately 23,000 diagnoses in the US each year. Life expectancy is poor, with just 5% to 15% of patients expected to live beyond five years.
The disease can be asymptomatic in the early stages, so patients have often progressed to more severe disease before treatment starts, when options are limited and prognosis is poor.
The improvement in survival seen with Imfinzi is a notable achievement, as this has not been seen for a new therapy for BTC in many years, according to TOPAZ-1 lead investigator, Aiwu Ruth He of Medstar Georgetown University Hospital in Washington DC.
"The combination of durvalumab and chemotherapy should become a new standard of care in this setting, having demonstrated significantly improved survival for these patients who have historically faced a poor prognosis," she said.
There has been little progress in BTC for many years, and some big disappointments for patients, notably the failure of GSK and Merck KGaA's now-abandoned bintrafusp alfa in this form of cancer.
In the study population, around half of the patients had cancer of the bile ducts connecting the liver, gallbladder, and small intestine (cholangiocarcinoma), while a quarter had gallbladder cancer.
The new indication adds to Imfinzi's FDA-approved indications in non-small cell lung cancer (NSCLC) and small cell lung cancer (SCLC), which have helped drive sales of the PD-L1 inhibitor to $1.3 billion in sales in the first half of this year.
It has also been submitted for BTC in the UK, Australia, Brazil, Canada, Israel, and Singapore, with an EU filing due shortly.
Forxiga cleared in China
There was further good news for AZ today in China, after it scored a regulatory approval for SGLT2 inhibitor Forxiga (dapagliflozin) for chronic kidney disease (CKD) in adult patients with and without type-2 diabetes.
Forxiga is the first drug in the class to be approved for CKD, which is expected to become the fifth leading cause of mortality globally by 2040. There are an estimated 120 million people with CKD in China, making it a sizeable new market for the drug.