Ex-Novartis chief Epstein joins Remedy Pharmaceuticals
David Epstein, who left his job as head of Novartis' pharma division in May, has joined Remedy Pharmaceuticals as a special advisor.
New York based Remedy is developing specialist products to treat oedema related to central nervous system conditions, which can lead to permanent disability and death.
This potentially life-threatening build of fluid in the brain can be caused by certain types of strokes (large hemispheric infarction and subarachnoid haemorrhage) or through blows to the head (contusional traumatic brain injury) as well as other ischemic injuries and neurological disorders.
The company's lead product Cirara aims to block the signals which create the oedema. In June received an FDA Fast Track Designation for the treatment of large hemispheric infarctions.
The privately held company says the candidate will enter phase 3 trials by the end of 2016.
Cirara is a high affinity inhibitor of Sur1-Trpm4 channels, which are upregulated following ischaemia and trauma.
Sur1-Trpm4 channels were discovered by University of Maryland neurosurgeon Dr. J. Marc Simard, scientific founder and board member of Remedy Pharmaceuticals.
The company says its drug could be suitable for intravenous delivery at the bedside or even in an ambulance.
David Epstein spent two and half years as Novartis' head of pharma, having previously led the firm's oncology and molecular diagnostics units, during which time the oncology business grew to be the sector's second biggest. He left the company when chief executive Joe Jimenez reorganised the company, splitting out Novartis Oncology from the rest of the pharma business.
"We are honoured to be working with David," said David Geliebter, executive chairman of Remedy Pharmaceuticals. "His unparalleled experience in drug development and commercialisation will be indispensable as we continue to advance our product pipeline and explore prospective strategic alliances."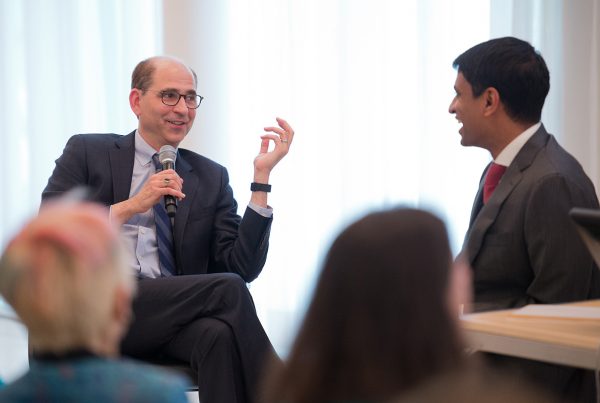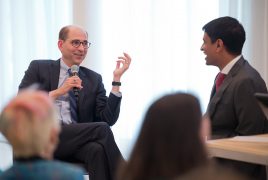 I am excited about the science and the progress made to date," said David Epstein. "My goal is to help Remedy's executive team accelerate their programme so that as many patients as possible can benefit from this life-saving medicine."
Epstein joins another heavyweight ex-big pharma executive joining Remedy. In June, veteran drug developer and entrepreneur Roger Ulrich became a member of the board. Ulrich founded Calistoga Pharmaceuticals, was a former chief scientific officer of Acerta Pharma, having also held senior R&D roles at Merck and Abbott.
Don't miss your daily pharmaphorum news.
SUBSCRIBE free here.