Evergreen Sanofi Ventures increases to $750M with further Sanofi commitment
News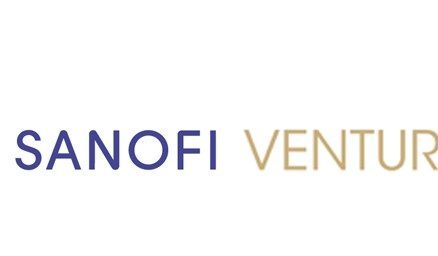 Sanofi Ventures – focused on early-to-mid stage investing, company co-creation, leading financing rounds, and prioritising those companies advancing innovation – has announced an additional multi-year commitment from French drugmaker Sanofi, with an increase in capital to more than $750 million to the evergreen venture fund.
Confirmed by the executive committee, the additional capital will fuel the expansion and investment capacity of the Sanofi Ventures investment team on a global scale. The team partners across all stages of the private company lifecycle, from Seed to Series B and beyond.
Sanofi Ventures invests in innovators working in areas including immunology and inflammation, rare diseases, oncology, cell and gene therapy, vaccines, and digital health and data science. Serving as a financial partner to top-tier, early-to-mid stage portfolio companies, the fund also supports future efforts for business development and M&A opportunities within Sanofi.
Paul Hudson, CEO at Sanofi, said: "Sanofi's purpose in chasing the miracles of science reaches far beyond our labs […] This capital commitment signals Sanofi's accelerated ambitions in the venture capital community and our continued desire to collaborate with global investors in the best interests of patients."
Jason P. Hafler, managing director at Sanofi Ventures, said: "We are grateful for Sanofi's support over the past decade and appreciate their renewed commitment to early-stage innovations that will fuel the next generation of transformative companies aiming to improve the lives of patients."
Such corporate venture arms have featured in the biotech investment market for years now, following early efforts by companies including Johnson & Johnson and Novartis.
Last year, Sanofi Ventures closed 10 investments in global therapeutic and digital areas of strategic interest to Sanofi and, since its inception, 80% of investments have been in biotherapeutics, with the rest in digital health companies.
Indeed, as reported earlier this week, despite the well-documented general retreat from record levels of funding for digital health ventures during the pandemic, the sector remains resilient, with regulatory filings and partnering activity well up in 2022 on the previous year, according to a new report from Galen Growth and FINN Partners.
Meanwhile, in December 2022, Sanofi walked away from a four-year-old partnership with Revolution Medicines focused on an SHP2 inhibitor, intended as a combination with KRAS inhibitors, including Sanofi's Mirati-partnered adagrasib.