EU approves Ipsen's Cabometyx in second line liver cancer
News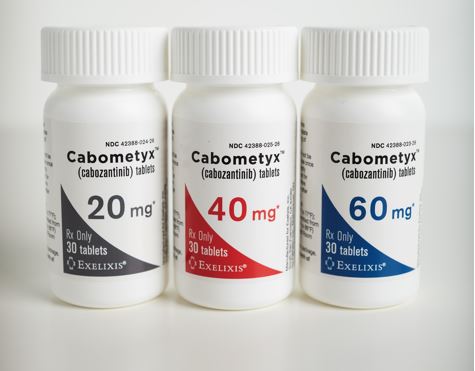 The European Commission has approved Ipsen's Cabometyx for liver cancer, in adults previously treated with Bayer's Nexavar.
The commission granted a marketing authorisation for Cabometyx (cabozantinib) as second line monotherapy for hepatocellular carcinoma.
Before the decision, the only medicine available after Nexavar was Bayer's Stivarga (regorafenib).
Ipsen licensed in Cabometyx from Exelixis in 2016, in a deal that gives rights outside the US and Japan, after an amendment last year to include rights in Canada.
The French pharma is building a franchise around Cabometyx, which has also been approved for treatment of advanced renal cell carcinoma, both in treatment naïve adults with intermediate or poor risk – an indication where it competes with Bristol-Myers Squibb's immunotherapy Opdivo (nivolumab).
It was first approved in the EU in September 2016 in adults with renal cell carcinoma following prior treatment with vascular endothelial growth factor (VEGF) targeted therapy.
Harout Semerjian, chief commercial officer at Ipsen, said: "Until now, physicians in Europe had only one approved therapy for the 2nd line treatment of this aggressive and difficult-to-treat cancer.
"This new indication reinforces Ipsen's commitment to improve patients' lives through the expansion of the clinical benefit of Cabometyx in the treatment of solid tumours."
In a separate development, Europe's CHMP regulatory committee gave a positive opinion for BMS' Opdivo in combination with its Yervoy (ipilimumab) for certain patients with kidney cancer, reversing a previous negative decision.
The committee recommended that the Opdivo combination can be used for first-line treatment of adults with intermediate/poor-risk advanced renal cell carcinoma.
In July the Committee on Human Medicinal Products (CHMP) rejected the combination, saying it was unclear from results of the CheckMate-214 trial whether Yervoy contributed to the results.
The regulator was concerned whether the benefits of adding Yervoy to Opdivo outweighed the increased side effects seen with the combination therapy.
But following an appeal from the manufacturer, the CHMP has reversed the decision and recommended approval.
The Kidney Cancer Support Network patient group said it had made representations to the CHMP before the decision to recommend approval.
A European marketing authorisation is usually a formality within a few months of a CHMP positive opinion.