Envision Pharma Group appoints David Thompson as CEO
News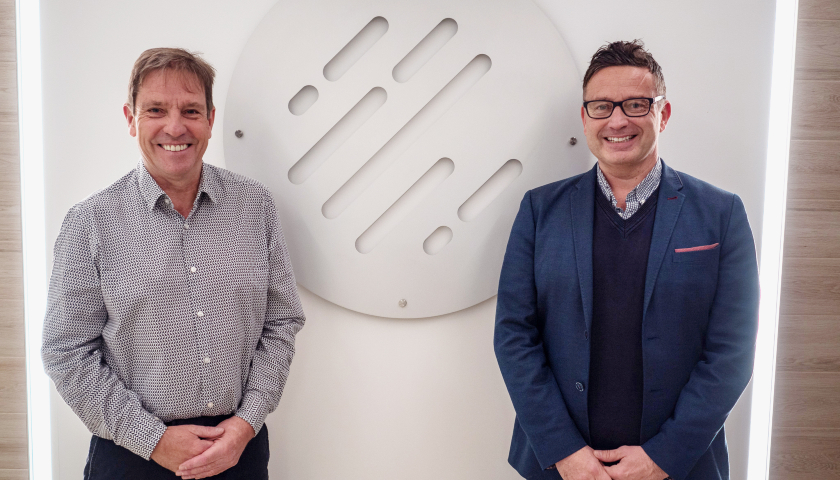 Scientific communications organisation the Envision Pharma Group has revamped its top team, promoting David Thompson to chief executive officer as Brian Hepburn shifts to become its executive co-chair.
Thompson (pictured above right) currently serves as Envision's chief commercial, having joined the company in 2015 as part of its acquisition of Alligent Biopharm Consulting, and will take up his new role in January
He said: "I am honoured and truly excited to be taking on the role of CEO for the Envision Pharma Group. The Group has been immensely successful through its unique business model of combining strategic data-centric scientific services with best-in-class technology solutions, such as the gold standard publication planning tool, Datavision.
"I look forward to continuing that journey through organic growth with a focus on expanding our medical affairs value proposition via the iEnvision platform. We also plan to grow our footprint through strategic acquisitions for key adjacent services."
Meanwhile, Envision's founder and current CEO Brian Hepburn (pictured above left) will take up an executive co-chair position, from which he will continue to provide strategic direction and management support for the communicationsGroup.
He said: "I can think of no one better to take over the mantle of the CEO for the Group. David has been with the organisation for four years now and truly understands its DNA, which is often the biggest challenge for any incoming CEO.
"This planned transition has been in the making for some time now and I look forward to working with him closely on this new phase of the journey for Envision."
The Group recently relocated two of its US offices to larger premises and earlier this year expanded its Envision the Patient team with the appointment of Amanda Boughey as global patient partnership director.