England is risking its own opioid epidemic, says PHE
News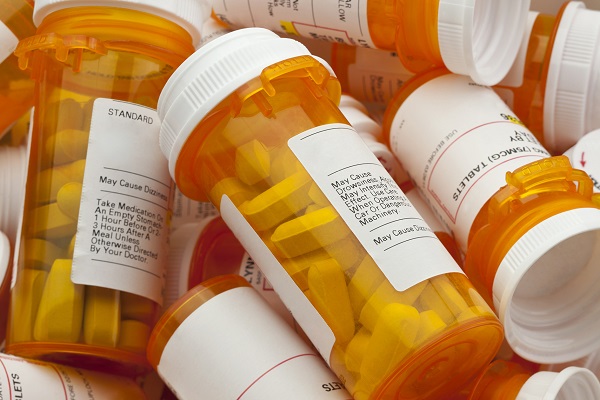 Hundreds of thousands of people in England are at risk of dependency on prescription medicines like opioid painkillers, and long-term prescribing rates are too high, says a new report.
Public Health England (PHE) looked at the use of five classes of drugs – opioids, benzodiazepines for anxiety, sleeping pills, antidepressants and gabapentinoids for neuropathic pain – which all carry a risk of dependency.
Worryingly, it found they are being used in around a quarter of adults every year, and among these more than half had been taking them continuously for at least 12 months while up to 30% had received a prescription for at least the previous 3 years.
Of particular concern is long-term prescribing of opioid painkillers and benzodiazepines, particularly in deprived areas of the country, which according to the agency is "not in line with the guidelines or evidence on effectiveness."
PHE estimates that around 1.2 million people have been taking opioids for at least a year, despite recommendations they should not be used for more than three months, while 540,000 have been taking them for three years. Around a million people had been taking antidepressants for three years or more.
In light of the data NHS England "needs to take action now to protect patients," according to Rosanna O'Connor, director of alcohol, drugs, tobacco and justice at PHE, who insisted however that England isn't yet facing an opioid crisis like in the US, where hundreds of thousands of deaths have been linked to misuse of the drugs.
The report takes great pains to emphasise that the drugs are clinically valuable when used appropriately, but suggests that while most prescriptions are for short-term use, sufficient care isn't being taken to ensure patients don't end up taking them for protracted periods that increase the risk of addiction and withdrawal problems.
NHS England's chief pharmaceutical officer Keith Ridge said the value of these medicines is unquestioned, but added that "for many patients they may not be the best option – with talking therapies and social prescribing often more appropriate."
Meanwhile, Health Secretary Matt Hancock tweeted that he was shocked that more than 500,000 people are "addicted to opioids", although PHE says that it is impossible to put a reliable figure on the prevalence of dependence and withdrawal.
"We've seen the devastation this has caused in US - I'm determined to tackle it head on before it goes any further," he went on.
PHE's recommendations for handling the emerging problem include providing NHS commissioners and doctors better insight into prescribing data, update the clinical guidance on the five drug classes, provide more training for prescribers, and produce new guidance on managing dependence and withdrawal.
The public should also be given more information about the benefits and risks of these drugs and a national helpline should be set up.
The Association of the British Pharmaceutical Industry (ABPI) welcomed the report, saying it "paints a picture of how these medicines are being used across the UK", adding that pharma is "working with the MHRA, Public Health England and other professional bodies to help make sure that all medicines are prescribed and used safely and appropriately."