Eleven seals deal with Roche on eye drug pipeline
News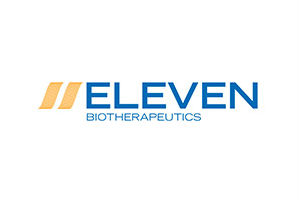 Seeking a lifeline after its lead candidate failed in phase 3 trials last year, Cambridge, Mass based biotech Eleven Therapeutics has agreed a licensing deal with Roche.
The companies first announced the deal for Roche to develop and commercialise Eleven's EBI-031 and all related IL-6 antagonist antibody technology in June, and today confirmed the agreement.
Eleven has granted Roche an exclusive, worldwide licence to develop and commercialise EBI-031, a humanised monoclonal antibody that the companies believe could represent the next generation of treatment for ocular conditions such as diabetic macular oedema (DME).
The deal could be good for Roche, as it is facing shrinking revenues from its blockbuster eye treatment Lucentis, which is under attack from Regeneron/Bayer's Eylea.
Eleven gained FDA clearance last month to begin trials of EBI-031 in DME and uveitis.
The deal means Eleven is entitled to receive $30 million in payments from Roche, including a $7.5 million upfront payment in connection with the effectiveness of the licence agreement, and a $22.5 million milestone payment based on the Investigational New Drug application (IND) for EBI-031 becoming effective.
Eleven could receive up to an extra $240 million if and when certain future regulatory, development and commercialisation milestones are reached.  The biotech firm could also be entitled to receive royalties for net sales of potential future products containing EBI-031 or any other future products containing other Eleven IL-6 compounds.
"With the completion of this licensing deal and the IND being effective, we look forward to the future clinical advancement of EBI-031 by Roche as they explore its potential use for ocular diseases, including diabetic macular edema," said Abbie Celniker, president and chief executive of Eleven.
The company has come close to going out of business since previous lead candidate EBI-005 (isunakinra)--an IL-1 receptor inhibitor--failed in phase 3 for dry eye disease and then again in allergic conjunctivitis.
The deal has helped revive the company's share price and finances, but it will take years before the company's technology can prove its value.