Eisai/Biogen could get FDA verdict on new Alzheimer's drug by 6 Jan
News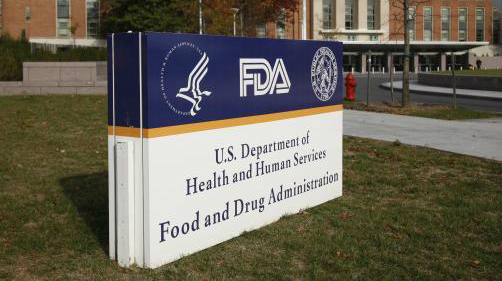 The FDA has started an accelerated review of Eisai and Biogen's a new amyloid-targeting antibody lecanemab for Alzheimer's disease, with a 6 January deadline that keep them ahead of closest rival Eli Lilly.
The US regulator has been reviewing lecanemab as a treatment for patients with early-stage Alzheimer's and amyloid plaques in the brain under a rolling biologics license application which completed in May.
The timeline puts lecanemab ahead of Lilly's donanemab in the race to bring another amyloid drug for Alzheimer's to market, although commercial prospects still look murky after the complete commercial failure of Biogen's Aduhelm (aducanumab), approved by the FDA a year ago against the advice of the agency's own advisors.
As with Aduhelm, lecanemab is being filed via the accelerated approval pathway, with the companies seeking a green light on the strength of the phase 2b Study 201.
That showed an impact on amyloid as a biomarker for Alzheimer's, as well as a slowdown in cognitive decline measured using the ADCOMS and ADAS-Cog scales.
They are hoping that the confirmatory Clarity AD trial, due in the autumn, will provide further data on cognition to back up the earlier results and encourage healthcare payers to reimburse treatment with the new drug.
Aduhelm was approved with a similar body of evidence – albeit after trial data was re-analysed to show a benefit – and faced massive pushback from clinicians and payers that resulted in the restriction of Medicare reimbursement to patients enrolled into clinical trials.
The hope for the new drugs from Eisai/Biogen and Lilly is that the Centers for Medicare and Medicaid Services (CMS) said in its reimbursement decision for Aduhelm that the outcome should not be seen as automatically applying to other amyloid drugs.
The CMS seemed reluctant to allow broad access following a conditional approval however, so the developers may have to file for full approval, which for Eisai/Biogen could take place after the Clarity AD trial reads out – assuming the results are positive – in the first quarter of 2023.
The study is powered to show that lecanemab is effective if it can slow the rate of cognitive and functional decline by at least 25%.
Lilly started its rolling BLA for donanemab last October and had due to complete the process in the first quarter, but said in February it would be delayed.
There has been speculation that the company may decide to wait for the readout of its confirmatory TRAILBLAZER study of the antibody in mid-2023 and make a full filing thereafter.
"The acceptance of lecanemab's BLA with priority review is an important milestone in serving people living with Alzheimer's disease who have been waiting for new treatment options," said Eisai's chief executive Haruo Naito.
"We will continue to actively cooperate with the FDA's review in an effort to bring this new treatment option to people living with Alzheimer's disease and their families as soon as possible."