EHA: Survival data sets Daiichi Sankyo's quizartinib back on track
News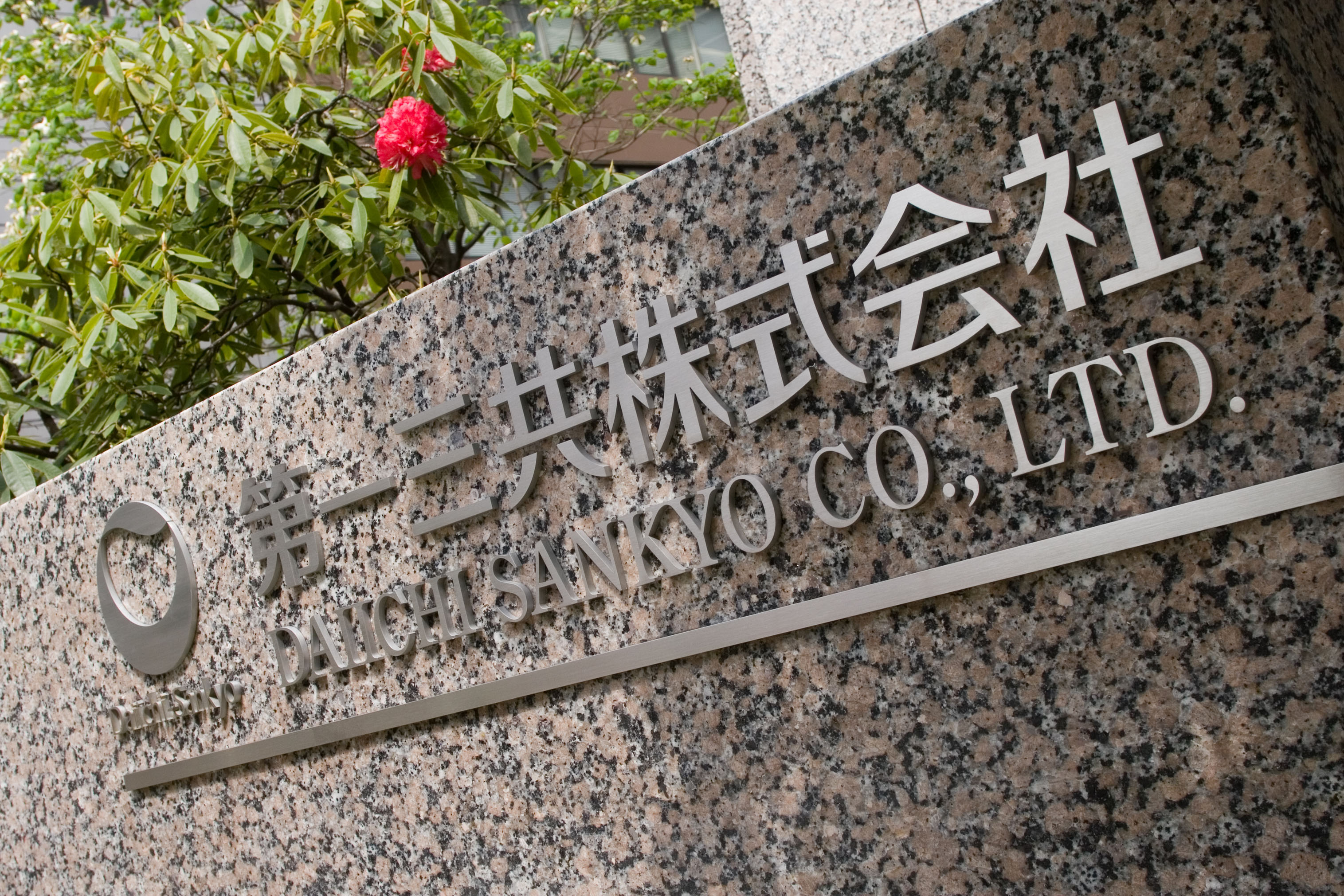 Three years after Daiichi Sankyo's FLR3 inhibitor quizartinib was rejected by the FDA, the drugmaker has reported the results of a new phase 3 trial that is key to getting the drug to the US market and chasing down rival drugs from Astellas and Novartis.
Data from the QuANTUM-First trial presented at the EHA congress showed that quizartinib more than doubled the median overall survival when added to first-line chemotherapy in patients with newly-diagnosed, FLT3-ITD-positive acute myeloid leukaemia (AML).
Of all new cases of AML, 25% carry the FLT3-ITD gene mutation, which is associated with an unfavourable prognosis including increased risk of relapse and shorter overall survival. Quizartinib plus standard chemotherapy reduced the risk of death by 22.4% compared to chemo alone in QuANTUM-First, which is the basis of regulatory filings for the drug in the US, Europe and elsewhere. After more than 39 months of follow-up, median overall survival – the primary endpoint in the study – was almost 32 months for quizartinib-treated patients versus 15 months for the chemo plus placebo arm. The results "have the potential to change the standard of care for the treatment of adult patients with newly diagnosed FLT3-ITD+ acute myeloid leukaemia," said study author Harry Erba of Duke Cancer Institute in North Carolina, who presented the data at EHA. Quizartinib is already approved and on the market in Japan as Vanflyta for adults with relapsed or refractory FLT3-ITD+ AML based on the results of the QuANTUM-R trial, which showed it was superior to salvage chemo after first-line treatment with a median overall survival of 9.3 months and 5.6 months, respectively. Daiichi Sankyo was however unable to secure approval for that indication in both the US and Europe, setting back its plans for the drug. The setback lengthened the lead held by Astellas' with its FLT3 inhibitor Xospata (gilteritinib), which was approved for relapsed/refractory FLT3+ AML in 2018. Astellas' aspirations to move Xospata into the first-line setting suffered a major blow in 2020 however when the drug failed to show improvement in survival in the phase 3 LACEWING study, which was focusing n patients ineligible for standard, induction chemotherapy. Now, Daiichi Sankyo has an opportunity to become the first drug to compete with Novartis' first-to-market FLT3-targeting drug Rydapt (midostaurin), which was approved in both the US and Europe for newly-diagnosed FLT3-positive AML in combination with chemotherapy in 2017. Sales of Novartis' drug are too small to get their own line in the company's quarterly results statements, but have been estimated to have the potential to reach around $250 million at peak. Xospata meanwhile made 23.8 billion yen ($176 million) from later-line treatment in fiscal 2021, according to Astellas' annual report. With quizartinib, Daiichi Sankyo is hoping to mount a strong challenge to Rydapt, with a superior clinical profile that it hopes will boost use of its drug as a first-line treatment option, and then extend the use of the drug into relapsed/refractory setting to take on Xospata. It is running a phase 1/2 trial in paediatric and young adult patients with relapsed/refractory FLT3-ITD+ AML in Europe and North America, as well as several other early-stage studies of quizartinib-based combination therapies. Quizartinib was acquired by Daiichi Sankyo as part of its $410 million takeover of San Diego biotech Ambit Biosciences in 2014. Competition to the drug in first-line FLT3-ITD+ AML is coming through the pipeline in the form of Arog Pharma's crenolanib, which generated positive phase 2 results at EHA and is in a phase 3 study comparing it to Rydapt which is due to read out later this year.