Dupixent works in hard-to-treat form of atopic dermatitis
News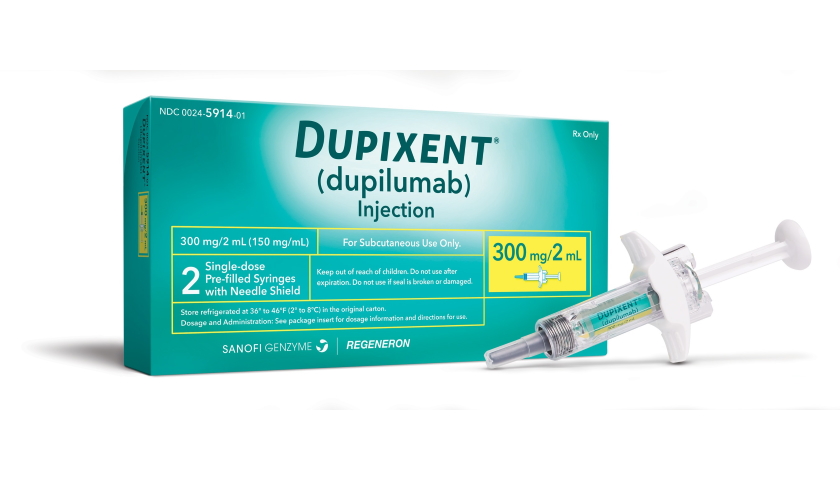 Sanofi and Regeneron's Dupixent has already transformed the treatment of moderate-to-severe atopic dermatitis since it was first approved in 2017 – but it seems the IL-4 and IL-13 inhibitor still has more to give.
At the American Academy of Dermatology (AAD) annual meeting, Dupixent (dupilumab) showed its worth in a clinical trial involving patients with uncontrolled atopic dermatitis of the hand and foot – a form of the disease that has few treatment options.
While most atopic dermatitis cases involve areas where the skin flexes, such as the elbows, knees and neck, the hand and foot form is characterised by intense itching and the formation of small fluid-filled blisters on the palms, sides of the fingers or toes.
Treatment at the moment is limited to measures designed to reduce scratching, minimal use of topical corticosteroids, which relieve symptoms but think the skin, and antihistamines.
Dupixent was tested in adolescents and adults with atopic hand-foot dermatitis in what is believed to be the first trial of a biologic therapy in this difficult-to-treat form of the disease.
While hand-foot dermatitis is very common and generally triggered by irritants or allergens, this study focused on a subset of patients whose condition results from other causes and who had an inadequate response to topical corticosteroids.
After 16 weeks, 40% of patients taking the antibody every two weeks had clear or almost clear skin on their hands and feet compared to 17% of the placebo group, meeting the study's primary endpoint.
Meanwhile, 52% reported a clinically meaningful reduction in itch on hands and feet, compared to 14% with placebo, and there was a 69% average reduction in signs of hand and foot lesions from baseline compared to 31% in the control group.
"Atopic hand and foot dermatitis can extensively disrupt the lives of patients, given the intense itch and painful skin lesions it causes on essential body areas," said Eric Simpson of Oregon Health and Science University, the principal investigator of the trial.
"While the efficacy and safety profile of Dupixent is well-established for atopic dermatitis more broadly, these positive results are the first demonstrating the impact on specific and heavily used areas of the body," he added.
The results underscore Dupixent's role in its first and largest indication, which has been joined by additional uses in severe asthma, chronic rhinosinusitis with nasal polyps, eosinophilic oesophagitis, and prurigo nodularis since it was launched, first driving sales to nearly $9 billion last year.
Sanofi and Regeneron are also evaluating the antibody for chronic spontaneous urticaria (CSU) and other indications, including chronic rhinosinusitis without nasal polyps and chronic obstructive pulmonary disease (COPD).