Pfizer axes development of Duchenne muscular dystrophy antibody
News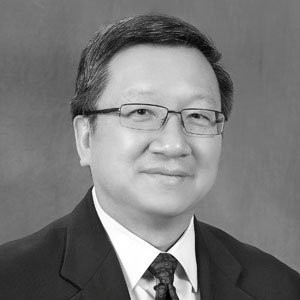 Pfizer has axed trials of its domagrozumab antibody for Duchenne muscular dystrophy (DMD), after it failed against efficacy targets.
Pfizer has been evaluating domagrozumab under the codename PF-06252616 since the end of 2014. It is a monoclonal antibody targeting the protein myostatin which is involved in the regulation of skeletal muscle growth.
The decision to discontinue trials comes after a thorough review of data available at the time of the primary analysis, which evaluated all study participants after one year of treatment, as well as those participants who were in the trial beyond one year.
Pfizer announced that the phase 2 study failed to demonstrate a difference in the mean change from baseline in 4 Stair Climb (in seconds) following treatment with domagrozumab as compared to placebo in patients with DMD.
Further evaluation of the totality of evidence including secondary endpoints did not support a significant treatment effect.
[caption id="attachment_46429" align="alignleft" width="83"]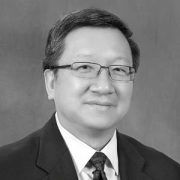 Seng Cheng, PhD[/caption]
Seng Cheng, senior vice president and chief scientific officer, Pfizer Rare Disease Research Unit, said: "We are disappointed by these results and while we are not progressing with the studies, the data will contribute to a greater understanding of this disease and we will evaluate the total data set to see if there is a place for this medicine in muscular diseases."
"We are extremely grateful to all those involved with this trial, especially the boys who participated, and their families."
The studies were not terminated for safety reasons. Pfizer said in a statement that it will continue to review the data to better understand any insights they may provide and will share results with the scientific and patient community.
There is no known cure for Duchenne muscular dystrophy and currently approved treatment aims to control symptoms to improve quality of life.
Sarepta Therapeutics' Exondys 51 (eteplirsen) was the first treatment approved in the US in 2016 as an injection indicated for patients with confirmed mutation of dystrophin gene amenable to exon 51 skipping.
PTC Therapeutics' Translarna (ataluren), approved in Europe, is designed to treat children whose Duchenne muscular dystrophy is caused by a nonsense mutation, who are aged five and over and who can still walk.
Despite Pfizer's decision, the field of DMD is growing among biotech companies with interest turning to gene therapies, which could potentially provide a longer lasting effect on the disease.
Gene therapy modifies the functions of a gene to override a mutation. It differs from gene editing, which instead edits the native genome.
This week a trial in dogs raised hopes that CRISPR gene editing could halt progression of the disease in humans.
Pfizer notes the data from its domagrozumab studies could help feed further research into the disease.
"The data will contribute to a greater understanding of the disease and we will evaluate the total data set to see if there is a place for this medicine in muscular disease," said Cheng.