Dream result for Idorsia as FDA clears its insomnia drug
News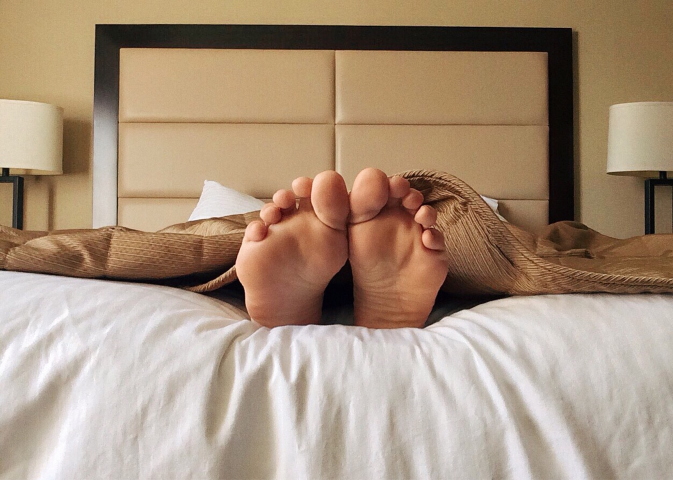 Swiss biotech Idorsia has claimed FDA approval for its first product – insomnia treatment Quviviq – setting up a market challenge to class rivals from Merck & Co and Eisai.
The US regulator has cleared two doses of dual orexin receptor antagonist (DORA) Quviviq (daridorexant) – 25 mg and 50 mg – for the treatment of adults with insomnia characterised by difficulties with falling or staying asleep.
Idorsia reckons Quviviq is a second-generation DORA with a profile that will be able to take on Eisai's Dayvigo (lemborexant) and Merck & Co's Belsomra (suvorexant), which were approved by the FDA in 2019 and 2014, respectively.
Belsomra's first-to-market advantage hasn't translated into big annual sales, which have stayed planted just over the $300 million mark since 2019. Dayvigo meanwhile brought in around $41 million for Eisai in the first half of its current fiscal year, so seems to be struggling to gain traction as well.
That modest performance hasn't stopped various analysts predicting blockbuster potential for Quviviq and Dayvigo, although they think both will be slow-burners, taking time to gather momentum.
Decades of reliance on generic insomnia drugs like zolpidem and zopiclone that have problems such as next-day sleepiness and a risk of dependency has made doctors less inclined to prescribe a pharmacological treatment for sleeping problems.
That was exacerbated in 2019 when the FDA slapped new warnings on the labels of a range of some insomnia drugs, including zolpidem on the back of reports of side effects like sleepwalking, sleep driving and other potentially hazardous activities while not fully awake.
All the DORAs also have warnings against next-day residual somnolence, although Idorsia reckons its drug is the least likely in the class to have this effect as it has the shortest half-life. The main side effects listed on its label are headache and – unsurprisingly – sleepiness.
The class as a whole is, however, trying to break into a low-cost generic market, and almost inevitably is facing pushback from payers.
Idorsia is confident that, eventually, it will be able to build solid sales for Quviviq but acknowledges it may take some time to ramp up as it will need to convince prescribers and payers of the value of the drug.
Some market watchers speculate that simply having multiple DORA drugs available will raise awareness of the class and boost prescribing.
According to Idorsia's chief executive Jean-Paul Clozel, the huge number of people suffering from insomnia means that a new drug only has to have a market penetration of 15% to 20% to reach blockbuster revenues.
The company has also filed Quviviq in Europe and Switzerland as it builds towards its strategic objective of having three products on the market – not including multiple sclerosis therapy ponesimod, which it developed but is sold as Ponvory by Johnson & Johnson.
It will have to wait a while before it can launch Quviviq in the US as, like all drugs in the class, it has to undergo a scheduling review by the Drug Enforcement Administration (DEA), but is expected to become available within three to four months.
After Quviviq, the biotech's advanced projects are: clazosentan, an endothelin receptor antagonist for prevention of cerebral vasospasm after aneurysmal subarachnoid haemorrhage; the dual endothelin receptor antagonist aprocitentan for resistant hypertension; glucosylceramide synthase inhibitor lucerastat for Fabry disease; and P2Y12 receptor antagonist selatogrel for suspected heart attack.
All three are in phase 3 testing, and clazosentan has already been submitted for approval in Japan, with a decision due later this year.
Idorsia has said it expects to be profitable when it starts booking sales of Quviviq and clazosentan alongside its Ponvory royalty stream.