Dream of artificial pancreas closer with NIH trials
The dream of an artificial pancreas could take a significant step closer to reality this year, thanks to four US government funded trials of new technology.
The US National Institutes of Health has unveiled the major international clinical trials to investigate devices which can automatically administer insulin and regulate blood sugar levels.
The Special Statutory Funding Program for Type 1 Diabetes – a research programme launched by the National Institute of Diabetes and Digestive and Kidney Diseases (NIDDK, part of the NIH) – will investigate four separate forms of artificial pancreas, which could be a life-changing advance for many people with type 1 diabetes.
The artificial pancreas is an integrated system that monitors blood glucose levels automatically and provides insulin or a combination of insulin and glucagon (the counteracting hormone which raises blood sugar levels), the latter being close to a true stand in for a normally functioning pancreas.
What makes the NIH-funded research all the more remarkable is that it will augment – or even rival – existing privately-led research in the field.  In September last year Medtronic become the first medical device company to gain approval for a 'hybrid closed-loop system'. This was a major step to helping automate insulin delivery for type 1 patients, but still a few crucial few steps away from being a true artificial pancreas.
These closed-loop systems could eventually free patients from testing their blood sugar by fingerstick, continuous glucose monitoring systems and separate, non-integrated delivery of insulin by shots or a pump.
"These studies aim to collect the data necessary to bring artificial pancreas technology to the people who need it," said Dr. Guillermo Arreaza-Rubín, director of NIDDK's Diabetes Technology Program. "Results from these studies could change and save lives."
The new projects build on successful trials of partially automated systems, which have be proven to bring glucose levels closer to normal than traditional management. NIH research has found that early, tight control of blood glucose helps reduce diabetes complications including nerve, eye and kidney diseases.
Studies will look at factors including safety, efficacy, user-friendliness, physical and emotional health of participants, and cost. The trials are:
Now recruiting, the International Diabetes Closed-Loo

p (external link)

trial, led by Drs. Boris Kovatchev and Stacey Anderson of the University of Virginia in Charlottesville, will test an automated insulin delivery system called inControl. The trial, which uses smartphones, will follow 240 people age 14 and up with type 1 diabetes for six months. The study has sites across the US, and France, the Netherlands and Italy.
Led by Dr. Roman Hovorka of the University of Cambridge in England, the second study seeks to enroll 130 young people for a full year of use of an artificial pancreas system that uses a smartphone as one component. The study will be conducted at sites in the US and two sites in the UK.
Starting in late 2017, research led by Drs. Richard Bergenstal of International Diabetes Center, Minneapolis, and Moshe Phillip of Schneider Children's Medical Center, Petah Tikva, Israel, will compare the FDA-approved hybrid artificial pancreas to a next-generation system, programmed to further improve glucose control, particularly around mealtime. One hundred young people will test each system for three months at sites in the US, Germany, Israel and Slovenia.
In mid-2018, a study led by Drs. Steven Russell of the Massachusetts General Hospital in Boston, and Ed Damiano of Boston University will enroll 312 people ages 18 and older. The six-month study uses a bihormonal "bionic pancreas" system, with a dual-chamber pump to deliver both insulin and its counteracting hormone, glucagon, using tested algorithms for automated dual-hormone delivery.  Learn more at www.bionicpancreas.org

(external link)

.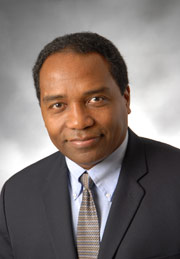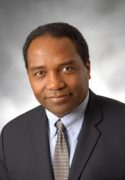 "For many people with type 1 diabetes, the realisation of a successful, fully automated artificial pancreas is a dearly held dream. It signifies a life freer from nightly wake-up calls to check blood glucose or deliver insulin, a life freer from dangerous swings of blood glucose," said NIDDK Director Dr. Griffin P. Rodgers. "Nearly 100 years since the discovery of insulin, a successful artificial pancreas would mark another huge step toward better health for people with type 1 diabetes."
Don't miss your daily pharmaphorum news.
SUBSCRIBE free here.