Corbyn pledges to create state-run generics firm to cut drug prices
News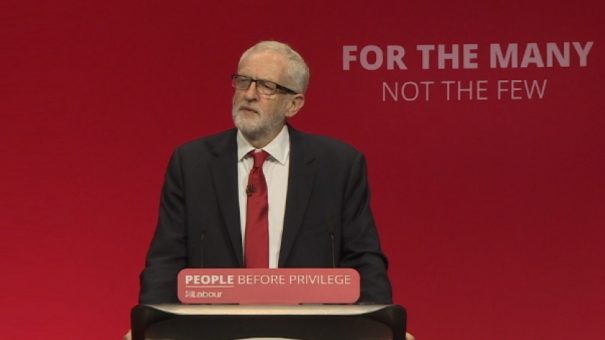 Labour leader Jeremy Corbyn has included in the party's election manifesto plans to create a state-run generic drug company to combat excessively high prices for new medicines.
In a section on medicine policy in its manifesto "It's Time For Real Change", the Labour party pledged to make the NHS a leader in technology such as genomics and cell therapies.
But the manifesto referred to recently-resolved pricing row over Vertex's cystic fibrosis drug Orkambi as "the latest example of patients held to ransom by corporations charging extortionate prices for life-saving drugs".
The manifesto goes on to state that the Labour party will establish a generic drug company, saying that "if fair prices are rejected for patented drugs", a Labour government would use "Patents Act provisions, compulsory licences, and research exemptions" to "secure access to generic versions".
Labour added that it plans to increase the number of pharmaceutical jobs in the UK, and exclude the NHS from any international trade deals after Brexit.
Other medicines policies include supporting appropriate prescription of medical cannabis, and abolishing prescription charges in England.
The proposals would also see the abolition of pro-pharma tax policies, such as the R&D tax credits and the patent box giving a tax discount on profits from medicines developed in the UK.
In a statement the Association of the British Pharmaceutical Industry trade body welcomed aspirations to raise R&D investment to 3% of GDP and increase jobs in the pharma industry.
But it said that these will not be achieved if measures that damage the UK's R&D ecosystem are carried out.
The ABPI's CEO, Mike Thompson, said: "Whilst ambitions to improve patient access to medicines, increase jobs and raise R&D investment to 3% of GDP are welcome, these proposals will actively undermine achieving them.
"Overturning patents for breakthrough medicines and phasing out R&D tax credits and the patent box would damage the UK's research base. This underpins thousands of highly skilled jobs and helps the UK to compete on the global stage.
"We look forward to working constructively with Labour to help them develop proposals that will meet their ambitions and help patients get access to new medicines."
Labour peer Lord Drayson said earlier this month that he opposed the creation of a state-funded drugs company, saying that it would "not be the right model" for bringing down drug prices at a conference.
Drayson, who used to be a Labour health minister, pointed out that the NHS is in a unique position to work with industry given that it is held in high esteem by the general public.
After leaving the government Drayson has gone on to be CEO of Sensyne Health, which uses artificial intelligence algorithms to analyse anonymous patient data to expedite R&D into new drugs.
Meanwhile the Lib Dem party pledged to stop Brexit to prevent delays accessing medicine, and prevent US corporations gaining more influence in the UK's drugs market in any deal done with the US government after leaving Europe.
The Conservative Party has yet to publish its election manifesto, although the Brexit Party and Plaid Cymru have been busy highlighting their policies ahead of the vote on 12 December.