Conservatives shy away from drug price debate in election manifesto
News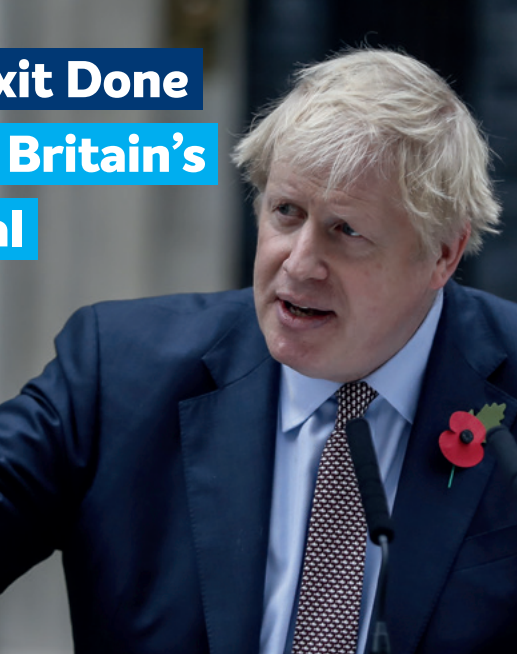 The Conservative Party has pledged to encourage R&D in the UK's life science industry should it win the December general election, with its manifesto shying away from the measures to crack down on pricing included in the opposition Labour Party's proposals.
Boris Johnson's manifesto includes pledges to increase public research spending to meet a target of 2.4% of GDP being spent on R&D.
In proposals mirroring a scheme seen in Scotland where healthcare is devolved, the Cancer Drugs Fund (CDF) will become an Innovative Medicines Fund, extending its remit to conditions such as autoimmune diseases and rare diseases.
Currently the CDF steps in with interim funding for oncology medicines that NICE thinks will be cost-effective until confirmatory trial data become available.
The manifesto's title is "Get Brexit Done" – a policy that has not been broadly supported by pharma although the industry has put a raft of measures such as medicine stockpiles in place to ensure any political upheavals do not interrupt supplies across the English Channel.
Responding to the proposals, Mike Thompson, Chief Executive of the Association of the British Pharmaceutical Industry (ABPI) trade body, said: "The UK is a world-leader in R&D for new medicines and vaccines. This manifesto puts forward an ambitious agenda to strengthen our position and make sure NHS patients can get breakthrough medicines faster.
"Developing new treatments relies on having the right skills and the right experts. The pledges made on education, skills and migration will be critical for securing the talent we need for the future of life sciences.
The manifesto also includes a commitment to further funding for dementia research, doubling existing funding levels.
The pledge would increase the number of clinical research academics and researchers in innovative techniques such as advanced therapeutics and neuro-technologies.
Sheuli Porkess, executive director of Research, Medical and Innovation at the ABPI, said: "The UK is a global leader in research, and the announcement of a 'Dementia Moonshot' with significant public sector funding will also encourage further private investment, which will generate valuable jobs and growth in life sciences."
The manifesto is a contrast from Labour's tough stance against high pricing in the pharma industry, something which has received scrutiny from both major political parties in the US.
Jeremy Corbyn's Labour manifesto includes measures that will see the creation of a state generics firm that would intervene and overthrow patents if pharma companies are deemed to be excessive with pricing demands for badly-needed new medicines.