Century gets $250m to develop next-gen 'off the shelf' cancer cell therapies
News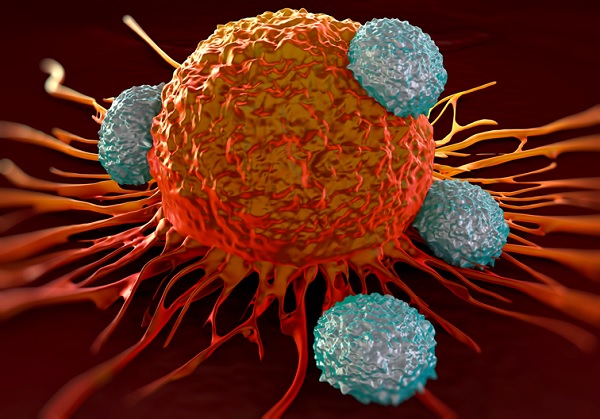 Century Therapeutics has emerged from stealth mode to develop a new generation of 'off the shelf' cancer cell therapies, with $250 million backing from investors including Bayer.
Created by the $3 billion healthcare investment firm Versant Ventures, Century already has financing commitments from Fujifilm Cellular Dynamics Inc (FCDI) and Leaps by Bayer, the German pharma's venture investment arm.
Century's technology is based around induced pluripotent stem cells (iPSC) that have unlimited self-renewing capacity.
This enables it to create master cell banks of modified cells that can be expanded and differentiated into immune effector cells to supply cast amounts of 'off the shelf' allogeneic homogeneous therapeutics products.
This differentiates it from rivals developing allogeneic therapies such as Allogene Therapeutics, which relies on donors to produce the cells that are converted into CAR-T cancer cell therapies. Allogene estimates that each donation will produce enough cells for around 100 patients.
Allogeneic therapies are seen as a potentially more cost-effective and faster way of making CAR-T therapies.
Current CAR-T drugs are created by harvesting a patient's own T-cells and genetically engineering them to fight cancer, before they are injected back into the same patient.
It's a costly and time-consuming process, and also has not yet produced T-cells that are strong enough to fight their way through to solid tumours, limiting their use to blood cancer.
Century was founded by Versant in 2018 and later that year formed a strategic partnership with FCDI, a subsidiary of Fujifilm Corporation, to develop iPSC-derived immune effector cells for cancer.
FCDI has been working on the iPSC technology for 15 years, and the deal gave Century exclusive access to FCDI's cell differentiation protocols and intellectual property to manufacture pharmaceutical grade iPSCs at commercial scale.
Under the terms of the platform license agreement, FCDI will be the primary manufacturer of Century's cellular products.
Century's CEO is Lalo Flores, who joins after working for Johnson & Johnson as entrepreneur in residence.
He came to this role after J&J's acquisition of Novira Therapeutics, the vaccines business he founded around seven years ago. His other experience includes working for Merck & Co in drug discovery.
Also on board is president of R&D Hy Levitsky, formerly chief scientific officer of CAR-T biotech Juno Therapeutics. Chief scientific officer Luis Borges will oversee selection of drug candidates following his experience working with CAR-T technology at Baylor College of Medicine.