Defined Health becomes Cello Health BioConsulting
News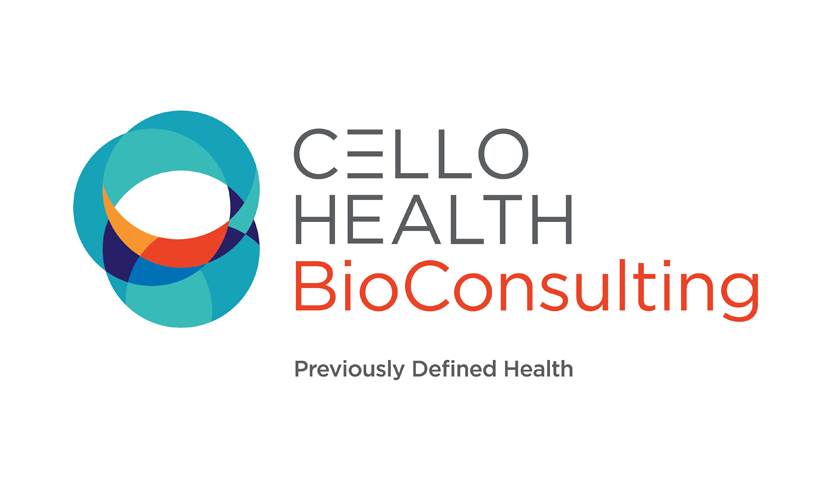 Cello's US health consulting business Defined Health has been rebranded as Cello Health BioConsulting, following its acquisition by the group last year.
Cello said the move was prompted by industry evolution and outlined how even the most scientifically-driven biotech companies need to think commercially sooner.
[caption id="attachment_49159" align="alignleft" width="74"]

Jon Bircher[/caption]
Jon Bircher, CEO of Cello Health Consulting, said: "Since Defined Health joined the Cello Health family 18 months ago, we have spent significant time with our colleagues getting to know each other's businesses and have identified areas where we can leverage each other's services, skills, experience, and expertise to add value for our clients. We have seen first-hand the authentic fit of our teams, in both our values and complementary expertise.
"We are extremely excited to take this next natural step toward our strategic goal and are confident that the harmonisation of deep experience and rich expertise helps us offer more sophisticated and holistic strategic advice for our biotech, indeed all of our clients."
Set up over 25 years ago, Defined Health supports early-stage biotech companies with strategic decision-making, advising companies from the preclinical to phase II stages on value-driving issues such as indication selection, asset valuation, partnering options and market access.
Ginger Johnson, CEO of Defined Health, said: "Ultimately, it is our people that our clients value, and we are not going to disrupt the client-driven approach that the Defined Health team has always delivered.
"Cello Health BioConsulting will continue to be led by the same established senior leadership team operating from Florham Park, NJ. As part of the Cello Health Consulting capability, our clients will now have access to over 80 consultants globally, with a unique combination of deep scientific sophistication and relevant strategic and commercial insights through senior industry and consulting expertise."