Celgene in talks to buy CAR-T partner Juno
News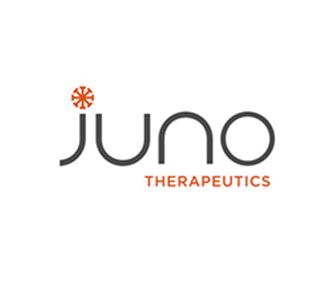 Celgene is understood to be in talks to buy CAR-T specialists Juno Therapeutics, in a deal which could be worth around $7 billion.
If the deal goes through, it will be the second acquisition of a CAR-T company in a matter of months – in August, Gilead paid out $12 billion for Kite Pharma, which now has its Yescarta on the market.
This approval came hot on the heels of the first ever CAR-T approval, Novartis' Kymriah, which gained FDA clearance in late August.
But if data from Juno's yet-to-be-approved JCARO17 is correct, Celgene could be acquiring what turns out to be a 'best in class' CAR-T.
Juno had a market capitalisation of about $5.5 billion before news of the talks broke yesterday, but its share price rocketed on the news.
JCAR017  is being developed for aggressive NHL, including diffuse large B-cell lymphoma (DLBCL). Its data is likely to be compelling enough to support an FDA filing in the second half of 2018, and a possible approval before the end of the year.
For Celgene, the deal makes sense because it would confirm its as a leader in the next generation of haemato-oncology drugs, a field where it has made it name with multiple myeloma blockbuster Revlimid.
The news comes just days after Celgene confirmed another major acquisition to bolster its portfolio of blood-cancer drugs. It bought out Impact Biomedicines for $1.1 billion upfront, with potentially billions more to follow if Impact hits certain milestones.
Celgene's move for Juno is far from unexpected, and was the kind of major deal investors were hoping for during last week's JP Morgan conference.
Seen as the big biotech bellweather, Celgene's many years of stellar growth has begun to slow in the last year or two, disappointing investors with heightened expectations.
[caption id="attachment_32971" align="alignnone" width="180"]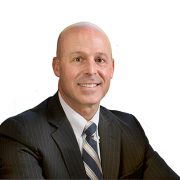 Mark Alles[/caption]
The company, led by CEO Mark Alles, needs to diversify its portfolio beyond Revlimid, as its revenue growth is now being propped up by heavy US price increases.
Revlimid accounted for $6 billion of Celgene's $9.5 billion in worldwide revenues in the first nine months of 2017, and the company has struggled to find a growth-driver to match it.
Celgene and Juno are already well-acquainted: the companies signed a 10-year collaboration deal in 2015, with Celgene agreeing to pay $150 million upfront and acquire $846.3 million of shares in exchange for options on marketing rights.
Juno's revival
For Seattle-based Juno, the takeover talk confirms its rehabilitation after deaths in trials of its original lead candidate put its future in doubt.
Five patients died during trials of its former lead CAR-T candidate JCART015 in 2016, forcing the company to scrap the programme in adult relapsed or refractory B cell acute lymphoblastic leukaemia.
But better-than-expected results from its second candidate JCAR017 in another patient group, relapsed or refractory aggressive B cell non-Hodgkin lymphoma has revived its fortunes.
Topline data from the trial in a cohort of 15 patients treated with a higher dose shows a three-month overall response rate of 80% (12/15) and a three-month complete response rate of 73% (11/15).
This compares very favourably with Kymriah and Yescarta, which achieved complete response rates below 40% in their comparable trials.
While CAR-Ts are generating huge excitement, presence in the field isn't a guarantee of riches yet.
It remains unclear whether the drugs can be used beyond haemato-oncology and into solid tumours, where their commercial potential would be much greater.
One of the next big goals for CAR-Ts is multiple myeloma, which represents a far bigger population than the leukaemia targeted so far – and is also Celgene's core franchise.
Juno is currently recruiting for a phase 1 trial combining its BCMA-directed CAR-T therapy in combination with Revlimid, and has also just signed a licensing deal with Lilly on its myeloma CAR-T candidate.