Celebrations for ASMD community as EU clears Sanofi's Xenpozyme
News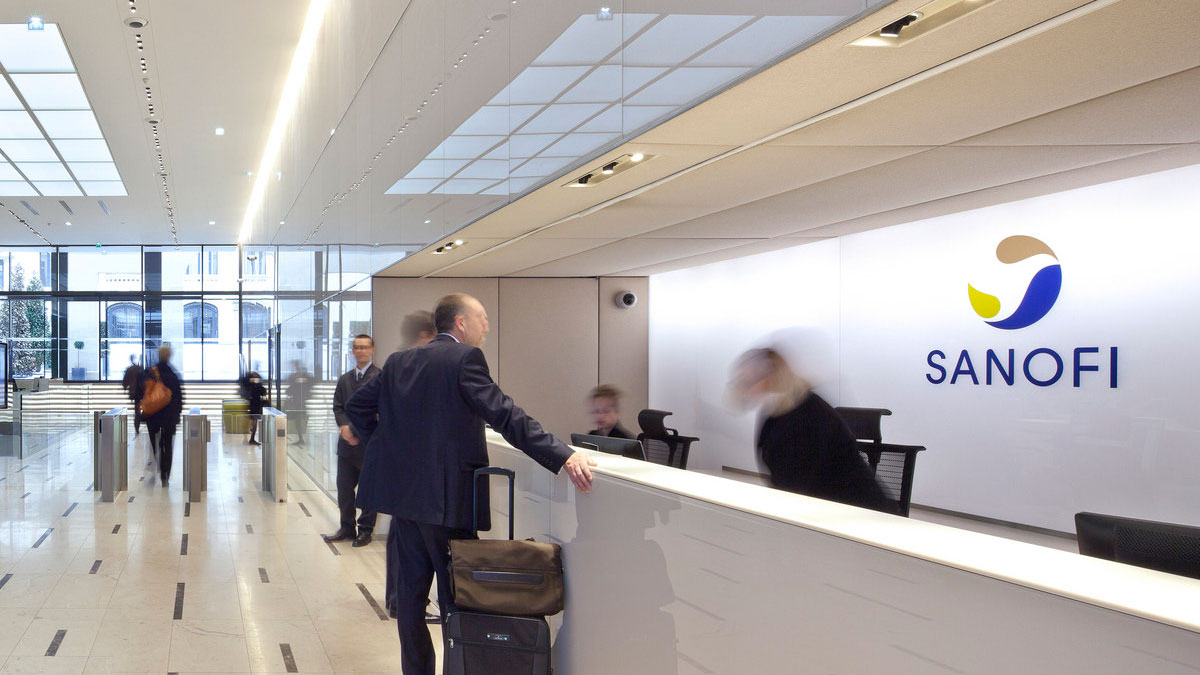 Sanofi has claimed approval in the EU for Xenpozyme as a treatment for acid sphingomyelinase deficiency (ASMD) – which becomes the first and only treatment option for patients with the rare disease.
The European Commission has cleared Xenpozyme (olipudase alfa) for non-central nervous system symptoms in children and adults with types A/B and B ASMD, which is also known as Niemann-Pick disease.
In ASMD, fats build up within cells, causing them to die and disrupting tissue and organ function. Type A or neuronopathic forms of the disease involve damage to the brain, while type B mostly affects other parts of the body like the lungs, liver and spleen and type A/B is a combination of the two.
Children with ASMD type A usually die before their third birthday, while the median life expectancy for type B patients is 17 years.
Xenpozyme – developed by Sanofi's rare disease business Genzyme – replaces an enzyme that is deficient in ASM, reducing fatty accumulation within cells with a dose delivered intravenously every two weeks.
In the ASCEND and ASCEND-Peds clinical trials that were filed in support of EU approval, treatment with Xenpozyme was associated with improved lung function as well as a reduction in spleen and liver volumes.
The enzyme replacement therapy has also been approved in Japan, and is currently under regulatory review in the US, with a decision by the FDA expected in October.
"The ASMD community has waited many years for a treatment for this rare and debilitating genetic disease," said Sanofi's head of R&D John Reed.
"The approval of Xenpozyme by the European Commission represents a transformational shift in what we can offer to patients. demonstrated by the clinically important improvements across major manifestations of ASMD and the sustained effects noted over longer term treatment," he added.
Sanofi estimates that ASMD A and B together affect around 2,000 people in the US, Europe and Japan, with around 3% of people with the diseases dying every year, mainly due to respiratory or liver failure.
In February, the EU's human medicines committee said it was minded to reject Orphazyme's application for arimoclomol – intended as a treatment for ASMD type C – saying it would need more data to prove its efficacy.
Nexviadyme also approved
Meanwhile, Sanofi has also claimed EU approval for another enzyme replacement therapy for a rare disease – Nexviadyme (avalglucosidase alfa) – as a treatment for late-onset and infantile-onset Pompe disease. The drug was registered in the US last year as Nexviazyme.
It is an updated version of Sanofi's blockbuster Myozyme/Lumizyme (alglucosidase alfa) therapies for Pompe, but is designed to be more likely to be taken up into tissues, leading to greater effects on symptoms like lung damage.
The approval is based on the results of the phase 3 COMET trial, which compared to Nexviazyme to alglucosidase alfa and showed improvements over the older drug in maintaining lung function in Pompe patients.