Cara's Korsuva is first drug cleared for itching in dialysis patients
News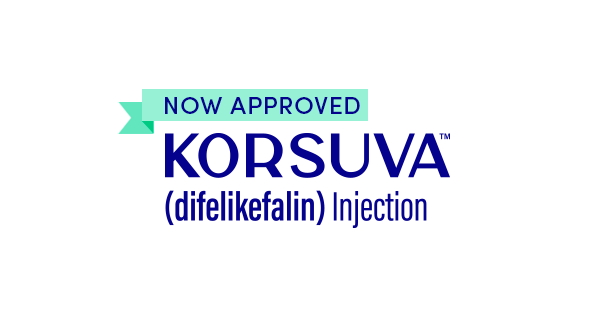 One of the most common and challenging side effects for people undergoing dialysis for chronic kidney disease – chronic itching – now has an FDA-approved treatment.
The US regulator has cleared Cara Therapeutics' Korsuva (difelikefalin) as an injectable treatment for chronic itching, also known as pruritus, in these patients after a priority review.
The green light prompts a $50 million payment to Cara from Vifor Pharma, which has licensed US and European commercialisation rights to the drug under a profit-sharing agreement. It's also in line for up to $240 million in US sales-based milestones.
A decision on the drug is anticipated in the second quarter of 2022 in Europe, where Cara is in line for up to $440 million in tiered commercial milestones from a joint venture between Vifor and Fresenius Medical Care.
Korsuva acts as an opioid agonist, targeting the kappa opioid receptor in the peripheral nervous system, dampening down itching whilst avoiding the side effects of typical opioid agonists, which act mainly via the mu receptor.
Cara and Vifor are already working on the design of a phase 3 trial of the injectable formulation of difelikefalin in pre-dialysis CKD patients, which would expand the market for the drug significantly.
They are also running mid-stage studies in other diseases associated with pruritus, including liver disease primary biliary cholangitis (PBC) and notalgia paresthetica, a neuropathy associated with back injury and shingles.
Jefferies analyst Christopher Howerton has estimated that Korsuva could see peak sales of around $900 million in 2030.
There's no world on price yet, but a Reuters report suggests it may be set at around $17,000 per year – in line with the annual cost of Amgen's Parsabiv (etelcalcetide) which was launched to treat secondary hyperparathyroidism in CKD patients on dialysis in the US in 2017. It is due for launch in the first quarter of 2022.
An oral formulation of difelikefalin meanwhile is also in development for pruritus associated with atopic dermatitis or eczema, although it generated mixed results in the phase 2 KARE study earlier this year.
While that study missed its primary objective of showing an improvement on the 24-hour Itch NRS score after 12 weeks' treatment, it did hit the target in a subgroup of patients with mild-to-moderate atopic dermatitis.
Cara and Vifor said they have identified a dose to take forward for that group, and will start recruiting patients into the phase 3 trial later this year.