CAR-Ts to take centre stage at ASH haematology congress
Haematology is one of the most exciting areas in drug development today, with waves of new treatments emerging for hard-to-treat diseases. However continuing safety concerns will be a focal point for the companies in the CAR-T space.
Rival companies vying to be the future leader in CAR-T immunotherapy will take centre stage at the American Society of Haematology (ASH) congress, which starts today in San Diego.
The pipeline for the broad range of blood diseases, including malignancies, haemophilia and sickle cell anaemia, has grown massively in the last few years, and now haematology is one of the most exciting areas in pharma development.
CAR-T therapies have been generating the greatest level of hype and excitement in the last few years, but the field has also been rocked by deaths of patients in clinical trials.
In CAR-T, T cells are genetically engineered to attack the B cells that become malignant in some blood cancer types. However by unleashing  the body's own immune system, the resulting 'cytokine storm' can set off an uncontrollable immune reaction which can be life-threatening and is still poorly understood.
Juno Therapeutics last week announced that two clinical trial patients had died due to side effects from its CAR-T therapy JCAR015 in acute lymphoblastic leukaemia. Clinical trials for the drug are now on hold, and many critical voices have been raised against the company and the FDA for resuming trials after three earlier fatalities, only for two more patients to die on the trial.
The company, led by chief executive Hans Bishop will need to reassure investors, patients, and doctors about the safety of its CAR-T programme, and provide a clear roadmap for how it proceeds after the deaths.
Another company, Kite Pharma, has been free of such serious safety concerns for its rival CAR-T drug KTE-C19, which looks set to reach the market some time in 2017.
Kite is to present data from an interim analysis of the pivotal ZUMA-1 trial of KTE-C19 in patients with chemorefractory aggressive non-Hodgkin lymphoma (NHL) at ASH, and has been selected as one of the key studies to close the meeting on Tuesday.
Another front-runner is Novartis. The Swiss company will present interim data from a phase 2 trial of its candidate CTL019, which will be included in a planned submission to the FDA in early 2017.
Meanwhile Bluebird Bio has just announced some encouraging data ahead of the congress. Interim results from an early-stage study of its CAR-T-cell candidate bb2121 in relapsed refractory multiple myeloma patients found that seven of the first nine evaluable patients positively responded to the drug.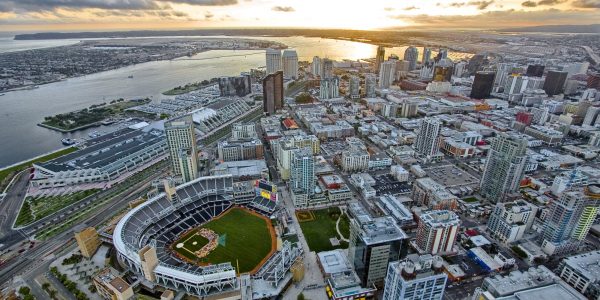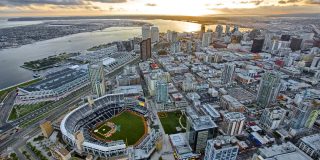 Sickle cell anaemia
There are also major advances in sickle cell anaemia on the horizon. One of the most promising prospects is Selexys Pharma, a small US biotech, which will be presenting results of its antibody called SelG1. This treats episodes of 'sickle cell-related pain crises,' in which the malformed blood cells block circulation in blood vessels.
The promise of the company and its technology has been recognised by Novartis, which has just acquired the company for $665 million.
Bluebird Bio will be presenting studies of  another of its promising therapies in this field. Its lentiviral-based gene therapy, LentiGlobin is being studied for transfusion-dependent β-thalassemia (TDT) and severe sickle cell disease (SCD).
Haemophilia
Haemophilia is another disease area where excitement about potential breakthroughs is building. Roche will be presenting numerous studies, including late-stage trial data on its emicizumab in the treatment of haemophilia A.
Meanwhile Spark Therapeutics and its big pharma partner Pfizer will present  phase 1/2 clinical trial data of its gene therapy SPK-9001 for treatment of haemophilia B.
Spark saw its share price suffer after it released its abstact for ASH, as eagle-eyed investors noted a worrying immune response in one haemophilia B patient.
However confidence has now returned, with investors reassured that the signal doesn't spell a major setback for the drug programme.
Lymphoma, leukaemia, multiple myeloma
Roche is also investing heavily across haematology, and will present more than 60 abstracts in San Diego.
Most notable is its pivotal GALLIUM study in previously untreated follicular lymphoma, which will feature in the Plenary Scientific Session, reserved for the top six abstracts submitted to the meeting. The study shows that people treated with its new treatment Gazyva/Gazyvaro plus chemotherapy lived significantly longer without their disease worsening than those treated with Rituxan/MabThera plus chemotherapy
Celgene is another major player in haematology, centring around its blockbuster multiple myeloma treatment Revlimid.
Results from its Myeloma XI study demonstrate that the use of Revlimid in maintenance treatment of myeloma helped boost progression-free survival (PFS) in patients of all ages, according to one abstract.
Also being presented will be the pivotal FIRST trial for transplant ineligible newly-diagnosed myeloma patients. Treatment with Revlimid improved both progression-free survival and overall survival in that trial, results which should help keep the drug as a 'backbone' of treatment.
A wave of new multiple myeloma treatments reached the market in 2015 and 2016, among them Janssen's Darzalex, which has just gained FDA approval for combination use.
Finally, Janssen will also be presenting new data on its chronic lymphocytic leukaemia (CLL) treatment Imbruvica. Five-year follow-up data from two phase 2 trials will provide an in-depth look into the extended use of the drug as a monotherapy in patients with CLL or small lymphocytic lymphoma (CLL/SLL).
Don't miss your daily pharmaphorum news.
SUBSCRIBE free here.