Cancer vaccines come to the fore at AACR
News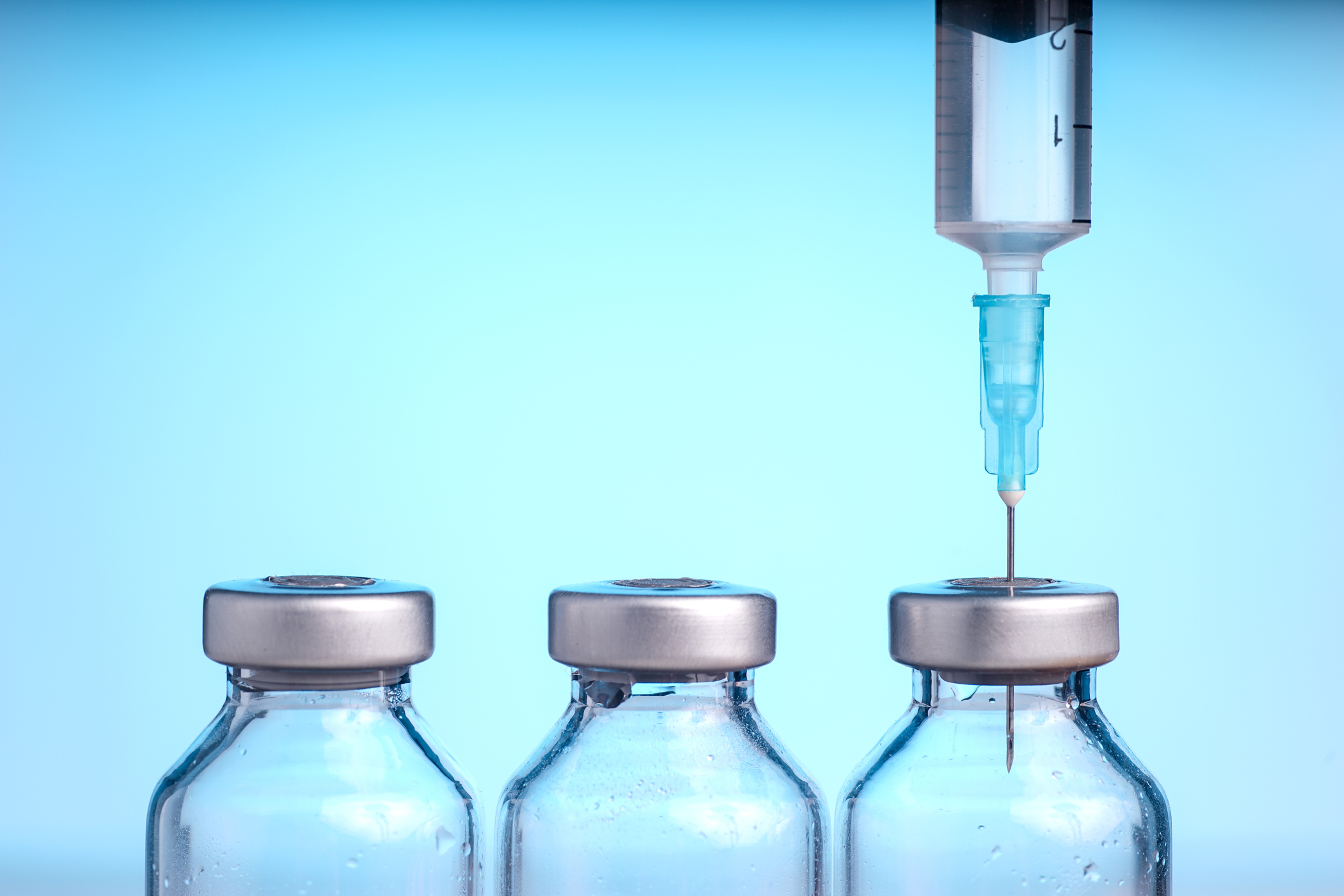 This year's American Association of Cancer Research (AACR) annual meeting saw a clutch of new studies on therapeutic vaccines that suggest the approach is starting to gain traction, after years of mostly futile effort.
It's been 13 years since the FDA approved its first therapeutic vaccine – Dendreon Pharma's Provenge (sipuleucel-T) for prostate cancer, which was not a commercial success – and since then it has been joined by only a handful of others, including Ferring Pharma's bladder cancer shot Adstiladrin (nadofaragene firadenovec) and Amgen's Imlygic (talimogene laherparepvec) for melanoma.
There are signs that the floodgates may be starting to open, fuelled by new technologies such as mRNA, for example Moderna and Merck & Co's mRNA-4157 shot for melanoma, which showed encouraging results in a phase 2 trial alongside cancer immunotherapy Keytruda (pembrolizumab) – see our coverage here.
Clinical data on several other experimental candidates is being presented at AACR, many targeting so-called 'neoantigens', protein antigens that result from genetic mutations in cancer cells. Here are some of the highlights:
Emeryville, California-based start-up Gritstone bio presented updated results from a phase 1/2 trial of GRANITE, its personalised neoantigen vaccine candidate, generated from a patient biopsy, which has now started a randomised phase 2/3 study as a first-line therapy for microsatellite-stable colorectal cancer (MSS-CRC).
The study has shown that the vaccine stimulates the priming and boosting of antigen-specific T-cell populations associated with conversion of 'cold' to 'hot' tumours – in other words, vulnerable to immunological attack. CRC is a notoriously cold tumour type, which is why treatment with immunotherapies like checkpoint inhibitors have shown limited efficacy in this type of cancer. The first efficacy data from the study is due later this year.
Danish biotech Evaxion reported a readout from its phase 1/2a trial of EVX-02, a personalised DNA-based neoantigen vaccine, in combination with Bristol-Myers Squibb's immunotherapy drug Opdivo (nivolumab).
All 10 patients with late-stage melanoma who completed the full eight-dose regimen of EVX-02 showed treatment-specific immune responses and were relapse-free at their last assessment, with nine who completed the trial relapse-free at 12 months. That showed "clear signs of a protective cancer vaccination effect," said the biotech's CEO, Per Norlén.
France's Transgene and partner NEC Corp presented results from a phase 1 trial of their individualised neoantigen cancer vaccine TG4050 in patients with human papillomavirus (HPV) negative head and neck cancer, and ovarian cancer.
The data showed that all evaluable patients developed a specific immune response after treatment with TG4050 against multiple cancer neoantigens, even in patients with poor immune function. All 16 patients who received TG4050 remained disease-free, with a median follow-up time of 9.2 months, and the partners plan to move ahead with a phase 2 trial in the second half of this year.
Anixa, meanwhile, reported new data from a phase 1a trial of its α-lactalbumin-targeting breast cancer vaccine carried out at the Cleveland Clinic, conducted in women who had triple-negative breast cancer (TNBC) within the last three years and received treatment with the aim of curing the disease. At the time of vaccination, all participants were tumour-free, but at high risk of recurrence.
The US biotech reported that T-cell responses specific to α-lactalbumin were reported across all dose levels with the vaccine, which is also in an investigator-led phase 1b study that is due to complete within the next few months. The maximum-tolerated dose (MTD) of the shot was established, but lead investigator Thomas Budd of Cleveland's Taussig Cancer Institute told AACR delegates that the study is not designed to determine whether the responses are sufficient to prevent recurrence.
Finally, Mendus unveiled new data from its phase 1 ALISON trial of vididencel (DCP-001) – an off-the-shelf allogeneic dendritic cell-based vaccine – in high-grade serous ovarian cancer (HGSOC) patients, a population that has a higher risk of resistance to chemotherapy and disease relapse.
The data at AACR showed that the vaccine was safe and well-tolerated and induces durable T-cell responses to tumour associated antigens when administered after chemo and surgical removal of the tumour. At a week 22 visit, four out of six patients had no clinical signs of progressive disease, while two patients had progressed during the treatment.
The Sweden and Netherlands-based company said the trial will continue to follow patients over a two-year period, looking at recurrence free survival (RFS) and overall survival (OS).