Boris Johnson slammed for saying 'greed' is behind UK vaccine success
News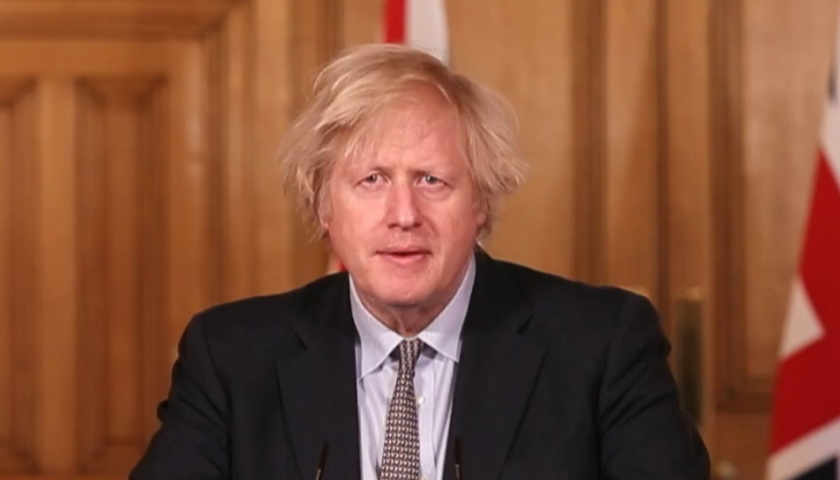 Boris Johnson's sense of humour seems to have got him into trouble again, at the most delicate of times.
The Prime Minister reportedly told Conservative backbench MPs on a Zoom call that "capitalism" and "greed" was behind the success of the UK's COVID-19 vaccination programme, before backtracking after realising he had made a blunder and telling attendees to forget the comments.
It was a joke, one MP said to the BBC – a jibe about a colleague eating a sandwich during the meeting – and wasn't intended in any way to be critical of pharma companies or a triumphalist take on the UK's successful vaccine rollout.
Others – including this palliative care doctor – have a different perspective:
https://twitter.com/doctor_oxford/status/1374614608565141508
The old saying is that timing is everything with a joke of course, and it does seem ironic that Johnson's comments were made as the UK marked a year since lockdown restrictions began, with a national day of reflection held to remember those lost to COVID-19 and the efforts of those caring for them.
Critics of the PM will say the gaffe exposes a poor understanding of the way the COVID-19 vaccines have been developed.
The most widely used vaccine in the UK is the AstraZeneca/University of Oxford shot, developed by a publicly-funded university, being provided at cost by the company and rolled out thanks to a herculean effort by NHS workers.
The comment also invites accusations of political insensitivity and misjudgement, by fanning the flames of the dispute between the EU and AZ over the supply of vaccines to EU27 member states.
That dispute, which has also seen the EU and UK trading barbed comments, is threatening to get even more incendiary this week as the European Council meets tomorrow to discuss the response to the pandemic – and possible restrictions on vaccine exports from the bloc.
Representing the pharma industry, trade bodies EFPIA and Vaccines Europe have warned that "any measure that would further restrict the export of COVID-19 vaccines, their component parts and consumables related to their use, from the EU would risk delaying the rollout of vaccines to citizens across Europe and around the world, as well as retaliation with global effects."
Earlier, Johnson said the UK would not get involved in any "blockades of any kind of vaccines or vaccine material" as that would be "not something that this country would dream of engaging in."
At last count, the UK has delivered a first vaccine dose to 28 million people, with 30 million doses delivered in total. EU countries have delivered 55 million doses to their citizens.