Boost for AZ as Ultomiris gets CHMP nod for expanded label
News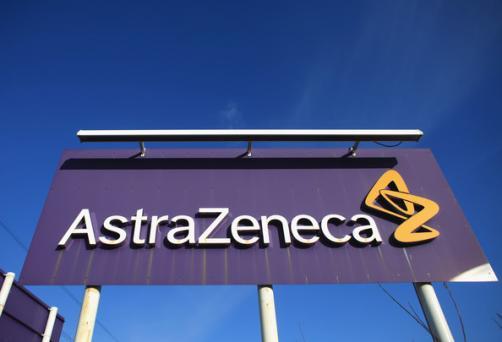 Fresh from its takeover of Alexion, AstraZeneca has picked up a recommendation in the EU for an expansion of the label of Ultomiris, one of the main assets behind the $39 billion merger.
The EMA's Committee for Medicinal Products for Human Use (CHMP) has backed the approval of Ultomiris (ravulizumab) for children and adolescents with paroxysmal nocturnal haemoglobinuria (PNH). Previously it was only a treatment option for adults with the rare disease.
The decision puts Ultomiris on course to be the first treatment for children with PNH in Europe, setting up a full EMA approval in the coming weeks. Ultomiris was approved by the FDA for use in paediatric PNH last month.
PNH is an ultra-rare and severe blood disorder characterised by the destruction of red blood cells, thought to be caused by an autoimmune reaction involving the complement system. Ultomiris inhibits complement C5, thereby blocking the destruction that can lead to life-threatening clotting and organ damage.
Ultomiris is a long-acting follow-up to Alexion's earlier therapy Soliris (eculizumab), which made $4 billion in sales last year but is a few years away from patent expiry and the threat of biosimilar competition.
AZ is hoping that Ultomiris will grow quickly and eventually supersede its predecessor, helped by less frequent dosing. Soliris requires an intravenous infusion every two weeks, but Ultomiris extends that to eight weeks, cutting the number of clinic visits from 26 to six per year.
The new paediatric indication is another step towards matching Soliris, although Ultomiris is already making rapid progress, with sales set to comfortably breach the $1 billion threshold this year.
Ultomiris was first approved in the EU in 2019 for the treatment of adults with PNH and is also approved in Europe for the treatment of adults and children with atypical haemolytic uraemic syndrome (aHUS).
The CHMP also recommended EU approval of Sanofi Genzyme's Nexviadyme (avalglucosidase alfa), intended as an enzyme replacement therapy for glycogen storage disease type II or Pompe disease at its July meeting last week.
The drug is a follow-up to Sanofi Genzyme's Lumizyme (alglucosidase alfa), which is the company's top-selling rare disease therapy with sales of €235 million in the first quarter, but offers an improved safety and efficacy profile compared to its parent drug, with less variability in treatment response between patients.
There was bad news for Kyowa Kirin however as the CHMP rejected approval of its Nouryant (istradefylline) drug as a treatment for adults with Parkinson's disease.
The adenosine A2A receptor antagonist is intended as an add-on to levodopa treatment to reduce the time patients experience "off" periods – when therapy can't control muscle tremors – but the panel said it was unconvinced by the data in submitted clinical trials.