BMS finally gets FDA OK for liso-cel, sets $410k launch price
News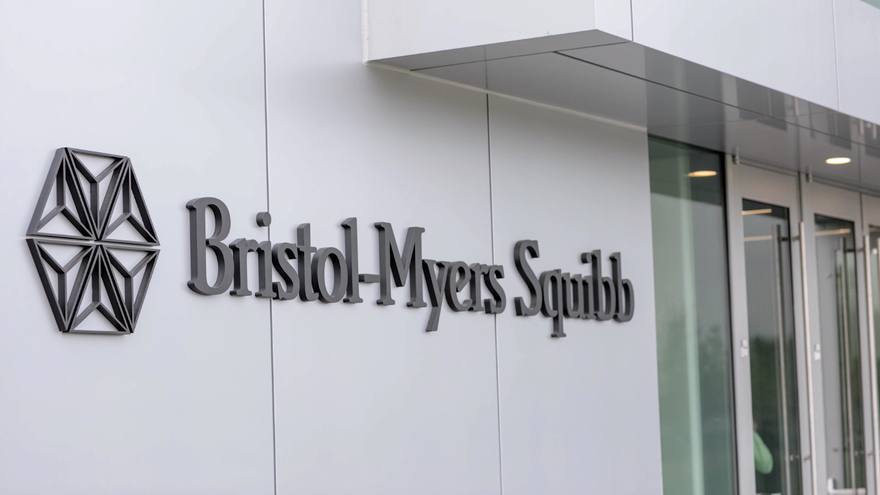 Bristol-Myers Squibb finally has FDA approval for its CAR-T therapy liso-cel, which has been cleared by the US regulator as Breyanzi for certain forms of large B-cell lymphoma.
The green light comes too late for holders of the contingent value right (CVR) BMS offered as a sweetener to its takeover of Celgene, which lapsed because liso-cel didn't get approval by the deadline of 31 December.
Nevertheless, it provides "an additional treatment option for adults with certain types of cancer affecting the blood, bone marrow, and lymph nodes," said Peter Marks, director of the FDA's Centre for Biologics Evaluation and Research (CBER).
After multiple delays, Breyanzi (lisocabtagene maraleucel) has now been approved to treat adults with some forms of non-Hodgkin's lymphoma – including diffuse large B-cell lymphoma (DLBCL) and follicular lymphoma (FL) – after at least two other types of systemic treatment have been tried.
DLBCL is the most common type of NHL in adults, accounting for around a third of the 77,000 new cases diagnosed in the US, according to the FDA.
Breyanzi's approval is based on the TRANSCEND NHL 001 trial involving 268 patients, which showed that 54% of those taking Breyanzi had minimal or no detectable lymphoma remaining after treatment, with another 18% having a partial response.
Among the complete responders, 65% had remission lasting at least six months and 62% had remission lasting at least nine months.
https://twitter.com/bmsnews/status/1357833663757623298
Breyanzi is the fourth CAR-T to be approved by the FDA after Novartis' Kymriah (tisagenlecleucel) and two Gilead/Kite therapies – Yescarta (axicabtagene ciloleucel) and Tecartus (brexucabtagene autoleucel) – and is BMS' first cell therapy product.
Like its predecessors Breyanzi targets CD19, but analysts at Clarivate have suggested that liso-cel could potentially be the best-in-class based on a differentiated profile that suggests it has equivalent efficacy but appears to be safer than Kymriah and Yescarta.
Breyanzi has however been cleared with a similar black box warning on its label for neurotoxicity and cytokine release syndrome (CRS) as Novartis and Gilead/Kite's therapies.
Tecartus – which launched in the US and Europe last year – is currently only used to treat mantle cell lymphoma (MCL), which isn't on the approved indications of any of the other CAR-Ts.
Clarivate has previously predicted peak sales of around $1 billion for BMS' therapy, while Kymriah and Yescarta haven't fulfilled their earlier blockbuster expectations, bringing in $474 million and $607 million respectively last year.
BMS is setting a list price of $410,300 for Breyanzi, a little higher than the launch prices of Yescarta and Kymriah, but hasn't yet set a launch date.
TG Therapeutics' Ukoniq
Breyanzi isn't the only new therapy for lymphoma approved by the FDA. The US regulator has also just cleared TG Therapeutics' Ukoniq (umbralisib) for adults relapsed or refractory marginal zone lymphoma (MZL) and FL.
For MZL, the PI3K-delta and casein kinase CK1-epsilon inhibitor can be used in patients who have previously been treated with an antiCD20 drug like rituximab, while FL patients are only eligible if they have received at least three prior lines of systemic therapy.
The drug joins Johnson & Johnson and AbbVie's Imbruvica (ibrutinib) for second-line MZL therapy, which was approved for this use in 2017, as well as Gilead's PI3K inhibitor Zydelig (idelalisib). At the moment there are limited fallback options for patients whose lymphoma progresses despite first line chemotherapy and anti-CD20 treatment.