Blow to Novartis as NICE rejects migraine drug Aimovig again
News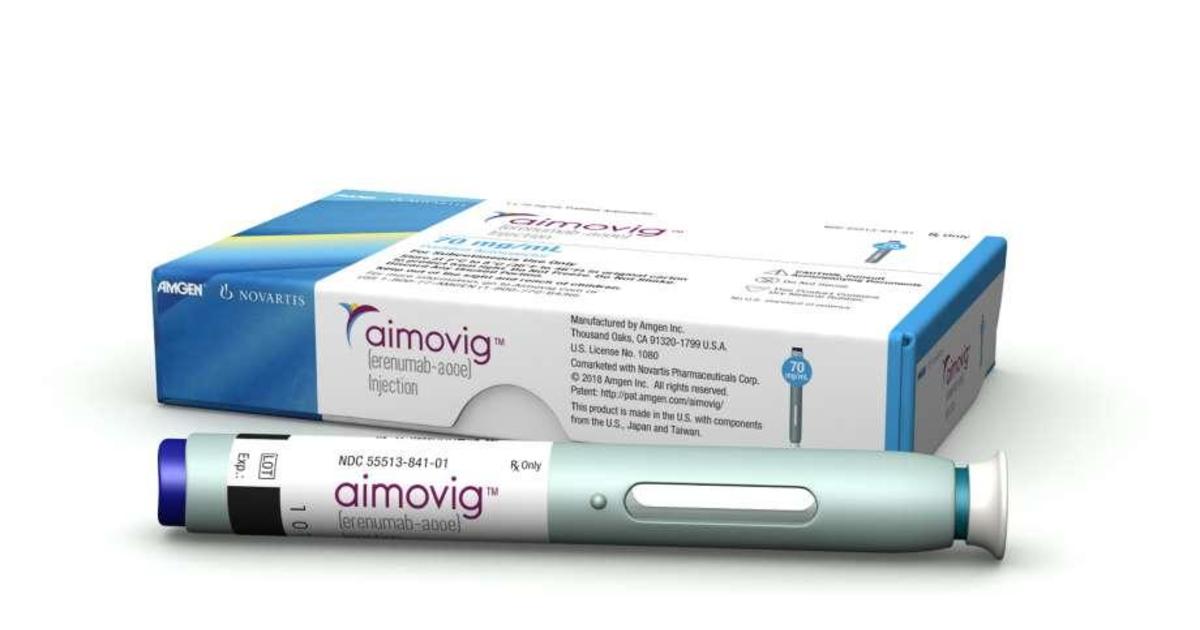 After NICE rejected Novartis' migraine prevention drug Aimovig in draft guidance issued in January, it was inundated with comments that forced a delay to its final appraisal document. That's now out – and the answer is still no.
The cost-effectiveness agency for England and Wales says it can't recommend routine NHS use of Aimovig (erenumab) for people suffering at least four migraine episodes each month, even though it is only intended for use after three earlier oral treatments have failed.
The decision also creates a disparity in access within the UK as Aimovig was backed in April for NHS use in Scotland by the SMC, NICE's north-of-the-border equivalent.
Novartis said in a statement that it was disappointed by the decision, which comes despite the company making an improved commercial offer to try to secure access.
"Clearly this is not the result we've been working towards; with chronic migraine patients in England who could benefit from Aimovig being denied routine access to this important treatment option, whilst it is NHS funded in Scotland," said Haseeb Ahmad, president of Novartis UK.
NICE's rejection of Aimovig stems from its view that Novartis hasn't provided enough evidence to show that the drug has a clinical benefit over Allergan's Botox (botulinum toxin type A) for chronic migraine prevention, which was approved in 2012.
Novartis points out that treatment of migraine with Botox requires around 30 injections into the head and neck which must be conducted by a healthcare professional, while Aimovig can be self-administered at home once a month and does not require repeated clinic visits.
"This decision is particularly disappointing given NICE has recognised the clinical-effectiveness and tolerability of Aimovig in chronic migraine, and there remains an unmet need for effective and well-tolerated preventive migraine treatments in the UK," said Ahmad.
Aimovig became the first drug in a new class of antibody-based CGRP inhibitors to be approved in Europe when it got a green light from the European Medicines Agency (EMA) last year. It costs around £5,000 per year, although Novartis has offered the NHS a confidential discount.
NICE's appraisal document maintains that it is "very uncertain whether erenumab is more clinically effective than botulinum toxin type A", and that Novartis' drug is not cost effective for chronic migraine compared with botulinum toxin type A and best supportive care after three preventive treatments have failed."
Dr David Bloomfield, chief executive at the National Migraine Centre in London, said: "We are saddened. This removes hope and options for those people unable to find relief."
The Centre has used the drug privately on nearly 200 patients in the past year and said two-thirds (69%) reported a better quality of life and 75% said they would recommend it to others.
"We hope that in the fullness of time as more data becomes available this decision might be revisited," added Bloomfield.
Since Aimovig was approved two other CGRP inhibitors have been approved in Europe, namely Teva's Ajovy (fremanezumab) and Eli Lilly's Emgality (galcanezumab). Ajovy is due for a NICE verdict early next year, while the appraisal of Emgality is due to get underway in November.