Blockbusters in waiting: Clarivate's drugs to watch in 2023
News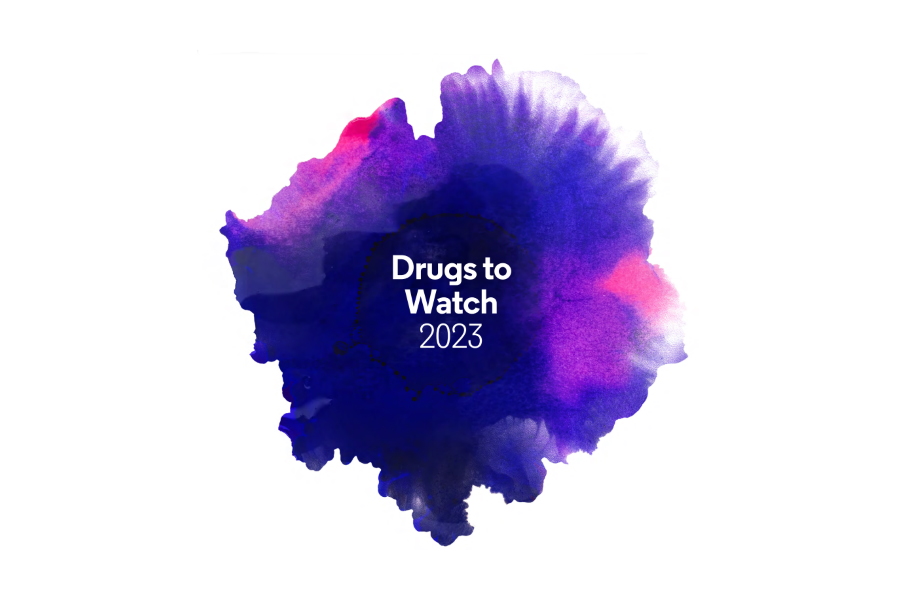 New drugs for immunological and inflammatory diseases feature prominently among new product launches this year that could top $1 billion in annual sales by 2027 or be clinical "game changers," according to Clarivate.
This year's list reflects pharma's increasing focus on treatments that are targeted to a specific biomarker, a strategy that aims to ensure greater efficacy and less time lost searching for a drug or biologic that will arrest or reverse the progress of disease, according to the report.
1) Bimekizumab: UCB's first-in-class dual IL-17 A/F inhibitor was approved in the EU last year as Bimzelx but turned down by the FDA only to be refiled last month. It is expected to make rapid inroads into the market for moderate to severe plaque psoriasis therapies thanks to superior skin clearance and infrequent dosing compared to current drugs, despite entering a crowded market;
2) Capivasertib: AstraZeneca's pan-AKT kinase inhibitor for breast cancer, which has shown efficacy in patients with hormone receptor positive, HER2-negative advanced breast cancer – regardless of their PIK3CA/AKT1/PTEN mutational status – and is now in phase 3 testing;
3) Daprodustat: GSK is vying to become the first drug in the HIF-PHI inhibitor class to reach the US market with daprodustat, which is already approved in Japan as Duvroq where uptake has been impressive. The drug offers an oral alternative to injectable therapies for anaemia associated with chronic kidney disease;
4) Deucravacitinib: Bristol-Myers Squibb looks set for a winner with this first-in-class oral TYK2 inhibitor, which according to Clarivate has the potential to fill a gap in the treatment armamentarium for moderate to severe psoriasis. It was approved by the FDA as Sotyktu last September;
5) Foscarbidopa/foslevodopa (ABBV-951): Developed by AbbVie, the drug is a reformulation of a standard Parkinson's treatment (carbidopa/levodopa) delivered by subcutaneous pump for hard-to-treat patients with advanced disease, and is in the latter stages of FDA review. It offers better efficacy than orally administered carbidopa-levodopa, dosing flexibility and a more convenient pump than existing and upcoming competitors;
6) Lecanemab: Clarivate delivers a vote of confidence in Eisai and Biogen's anti-amyloid antibody lecanemab for Alzheimer's disease – just approved by the FDA as Leqembi – after the debacle of their first effort Aduhelm (aducanumab). The report also says late-stage rivals from Eli Lilly (donanemab) and possibly Roche (gantenerumab) may follow suit pending the results of ongoing trials;
7) Lenacapavir: Gilead Sciences' first-in-class capsid inhibitor makes the grade for its potential to transform the treatment of HIV thanks to a twice-yearly dosing regimen. It is approved in Europe as Sunlenca and under evaluation by the FDA as a therapy for people with HIV whose therapy is starting to lose effectiveness, and also has significant potential for pre-exposure prophylaxis (PrEP);
8) Mirikizumab: Eli Lilly's second candidate on the blockbuster list is a monoclonal antibody targeting the p19 subunit of IL-23, heading for a first-in-class approval in ulcerative colitis and third place for IL-23-targeting drugs in Crohn's disease after Johnson & Johnson's Stelara (ustekinumab) and AbbVie's Skyrizi (risankizumab);
9) Pegcetacoplan: Sold as Empaveli/Aspaveli by developer Apellis Pharma, pegcetacoplan has launched already in the US and Europe for rare blood disorder paroxysmal nocturnal hemoglobinuria (PNH) but the big payoff is expected to follow an anticipated approval and launch for geographic atrophy (GA) or 'dry' age-related macular degeneration (AMD), which has no approved drug treatment;
10) Ritlecitinib: Pfizer's JAK3 inhibitor makes it onto Clarivate's list thanks to its first-in-class status as a therapy for alopecia areata, an autoimmune form of hair loss, coupled with a rapid onset of action and expected label for both adults and adolescents. At the moment the only approved therapy – for adults only – is Lilly's JAK 1/2 drug Olumiant (baricitinib);
11) Sparsentan: Travere Therapeutics' first-in-class, orally active, drug is an antagonist of both endothelin type A (ETA) and angiotensin II subtype 1 (AT1) receptors, which are associated with progression of kidney disease. It's in late-stage development for IgA nephropathy and focal segmental glomerulosclerosis (FSGS) with initial data suggesting it may halt disease progression;
12) Teclistamab: Another drug already approved for marketing in the EU, J&J's Tecvayli is the first bispecific antibody targeted to BCMA for multiple myeloma, with ongoing phase 3 trials expected to provide confirmation of its benefit as later-line treatment setting and support use earlier in the treatment pathway both alone and in combination with other therapies;
13) Teplizumab: Provention Bio's anti-CD3 monoclonal antibody teplizumab – partnered with Sanofi – became the first immunotherapy to launch for type 1 diabetes after it was approved by the FDA as Tzield last November. It has been highlighted by Clarivate for its potential ability to preserve the function of insulin-producing beta cells in the pancreas and delay the need for insulin treatment;
14) Valoctocogene roxaparvovec: BioMarin's gene therapy for haemophilia A was approved in the EU as Roctavian last summer and is poised to become the first gene therapy for the bleeding disorder in the US. The one-shot therapy is expected to provide long-lasting effects, reduce the number of bleeds experienced by patients, and reduce the need Factor VIII replacement therapy.