Biogen's former R&D chief Al Sandrock resurfaces at Voyager
News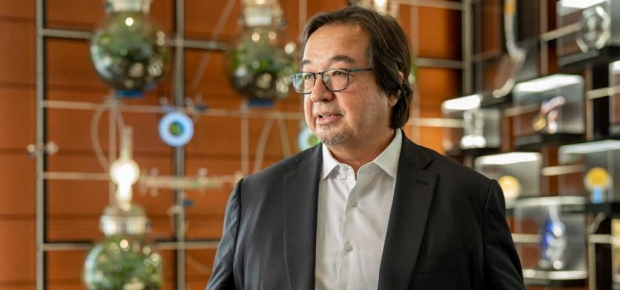 Al Sandrock's shock departure from Biogen in November sparked speculation about where he would show up next, and the answer came in today – gene therapy specialist Voyager Therapeutics.
He has been appointed to Voyager Therapeutics' board as well as a new executive committee alongside interim CEO Michael Higgins and interim chief scientific officer Glenn Pierce, another ex-Biogen executive.
Sandrock left Biogen after 23 years at the company as the fallout from the company's Alzheimer's drug Aduhelm (aducanumab) was at its height, just months after it picked up a highly controversial approval from the FDA.
At the time the line was that the 64-year-old was retiring, although STAT reported that he had been pushed out by Biogen CEO Michel Vounatsos.
Since then, Biogen's woes with Aduhelm have continued to mount, with delays to regulatory reviews in Europe and Japan and a preliminary decision in the US to limit reimbursement for the drug to patients in clinical trials.
Voyager is facing its own travails though, along with a number of companies developing adeno-associated virus (AAV) based gene therapies, which have suffered a string of safety scares in the last couple of years.
The company lost Sanofi's Genzyme rare disease unit as a partner for a Huntington disease programme in mid-2019, while AbbVie pulled out of an alliance focusing on vectorised antibodies for Alzheimer's and Parkinson's disease in 2020.
Then, last February, Neurocrine Biosciences ended its collaboration with Voyager on Parkinson's disease gene therapy candidate VY-AADC on safety grounds, although they are still working on candidates for Friedreich's ataxia and other undisclosed diseases.
On the plus side, Voyager agreed a $630 million alliance with Pfizer in October to give the big pharma access to its TRACER AAV vector technology, which aims to improve the safety of gene therapies.
The setbacks effectively sent Voyager back to being a preclinical-stage company however, setting it back years from bringing therapies to market.
Last year it reported animal data from its GBA1 gene replacement programme for Gaucher disease, reinforcing the potential of its vectors to cross the blood-brain barrier and treat central nervous system (CNS) disorders.
And joining Voyager means Sandrock will be involved in some projects that compete with drug candidates at his old company.
That includes Voyager's VY-SOD102 gene therapy for a form of neurodegenerative disease amyotrophic lateral sclerosis (ALS) – which is going up against Biogen's Ionis-partnered antisense candidate tofersen – as well as earlier-stage programmes focusing on tau protein in Alzheimer's.
https://twitter.com/VoyagerTx/status/1489216119063908354
"Voyager's core technology platform stands apart for its potential to address fundamental technical challenges that have limited the application of the modality," said Sandrock of his new role.
"I believe that Voyager's platform could usher in a new era of gene therapy and enable a new wave of meaningful treatments for serious diseases."