Biogen grabs MS music therapy from MedRhythms in $120m deal
News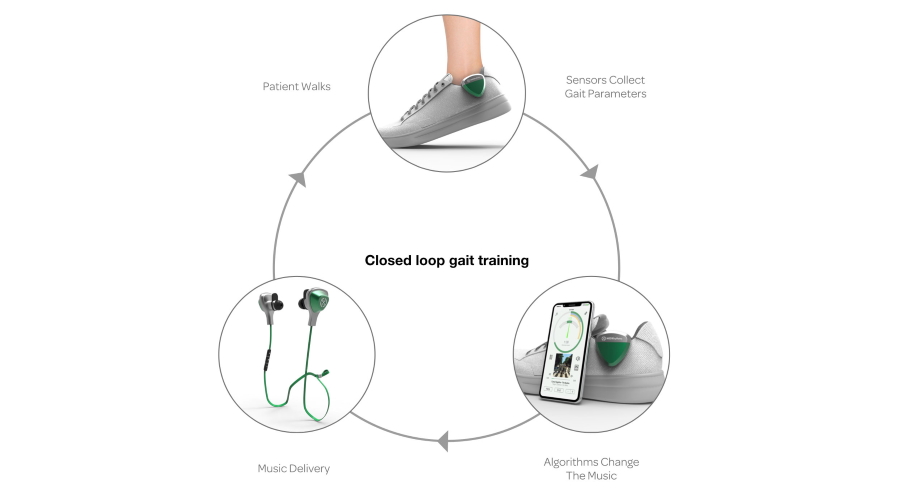 Biogen has licensed rights to a digital therapeutic (DTx) developed by MedRhythms which combines sensors, software, and music to help people with multiple sclerosis tackle mobility problems.
The biopharma company – which is one of the top players in MS drug therapies – is paying $3 million upfront to claim rights to the DTx, known as MR-004, and is also on the hook for an additional $117.5 million in development and commercial milestones plus royalties on any eventual sales.
The deal is something of a milestone for the digital therapeutics category, with the sums involved in the same ballpark as when biopharma companies license rights to promising drug-based treatments.
MedRhythms approach with MR-004 is based on rhythmic auditory stimulation (RAS), a neurological music therapy technique used to improve motor control in patients with various illnesses, including for example stroke survivors or people with Parkinson's disease and cerebral palsy.
Using the approach, patients exercise alongside acoustic rhythms or music, trying to match their footsteps to the stimulus and improve their gait and mobility.
MedRhythms' take on RAS is to include sensors in shoes that monitor gait, plus algorithms within a smartphone app that can modify the musical stimulus in response to how well the patient is performing the task.
The result is "closed loop" gait training that can produce clinical decisions similar to a trained therapist, according to the digital health specialist, which is also developing DTx for stroke, Parkinson's and dementia patients as well as for fall prevention in the elderly.
https://twitter.com/biogen/status/1522185286352003072
MedRhythms is currently conducting two feasibility studies of MR-004, and, based on the readout of the first study, says it will start a registrational trial soon.
Biogen said that the licensing deal combines MedRhythm's digital expertise with its "global footprint" in MS therapy, which comes from drug therapies like interferon beta-based injectables Avonex and Plegridy, infused antibody therapy Tysabri (natalizumab) and oral medicines Vumerity (diroximel fumarate) and Tecfidera (dimethyl fumarate).
Biogen's MS franchise brought in more than $7 billion in sales last year, although it has started to shrink as a result of increasing competition in the market, particularly from generic rivals to Tecfidera.
"If approved, MR-004 has the potential to become the first prescription digital therapeutic for gait deficit in MS," according to the two partners.