Biogen builds MS pipeline via $125m deal with China's InnoCare
News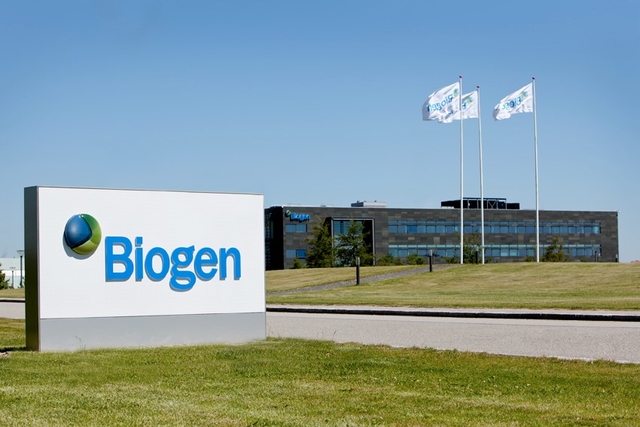 Biogen has moved to shore up its besieged multiple sclerosis franchise by licensing a BTK inhibitor from Chinese biotech InnoCare currently in mid-stage clinical testing.
InnoCare gets $125 million upfront in return for sharing rights to orelabrutinib, an orally-active BTK drug that is able to cross the blood-brain barrier and penetrate the central nervous system. It is currently in a phase 2 trial for relapsing-remitting multiple sclerosis (RRMS).
The deal is back-ended with up to $812.5 million in milestone payments if the drug reaches development, regulatory and commercial milestones, as well as royalties on any future sales.
BTK has become something of a hot target in MS research, and Biogen's deal follows Sanofi's $3.7 billion takeover of Principia Biopharma and its drug tolebrutinib, which is already in phase 3 testing for MS.
Merck KGaA and Roche's Genentech unit also have BTK inhibitors – evobrutinib and fenebrutinib, respectively – in late-stage development, and some neurologists have even started talking about the possibility that the drugs could not only slow down progression of MS but even potentially offer a functional cure.
Biogen has its own candidate (BIIB091) in early stage testing, but licensing InnoCare's candidate shortens the lead held by its rivals.
The rationale for targeting BTK is that it allows selective inhibition of the auto-reactive B cells that are behind the pathologies of MS and other autoimmune disorders.
That could give the drugs an advantage over CD20-targeting therapies like Roche's Ocrevus (ocrelizumab) that inhibit B cells across the board, leaving patients prone to infections and other side effects. Antibodies like Ocrevus also struggle to penetrate the CNS and hit MS at the site of the problem.
Biogen has jumped into the category as its current MS therapies are feeling the effects of an increasingly competitive market.
Its blockbuster therapy Tecfidera (dimethyl fumarate) is being squeezed by cheaper generics as well as newer S1P modulator therapies from Novartis and Bristol-Myers Squibb therapies which launched in the US last year
That impact, coupled with relatively slow uptake for Tecfidera follow-up Vumerity (diroximel fumarate), dragged Biogen's MS revenues down by more than a quarter in the first quarter of this year.
While Biogen will be playing catch-up with rivals in the class, head of R&D Alfred Sandrock  said: "Given the complex and chronic nature of MS, we believe the unique characteristics of orelabrutinib, combining high selectivity and CNS penetrance, may translate to potential clinical advantages relative to other BTK…programmes."
Orelabrutinib has already been approved in China as a second-line therapy for two blood cancer indications, chronic lymphocytic leukaemia/small lymphocytic lymphoma (CLL/SLL) and mantle cell lymphoma (MCL).