Biogen bolsters pipeline again with Alectos deal
News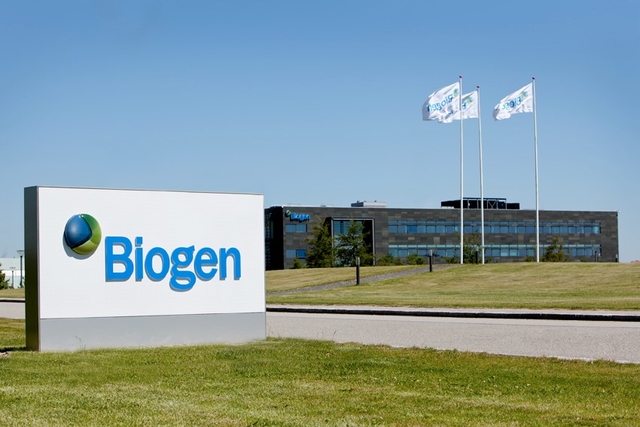 Biogen has added a preclinical-stage drug candidate for Parkinson's disease via a $722.5 million licensing agreement with Alectos Therapeutic, as it continues to rebuild a pipeline behind its side-lined Alzheimer's therapy Aduhelm.
The deal includes a $15 million upfront payment that gives Biogen global rights to selective GBA2 inhibitor AL01811, which it says has the potential to become a first-in-class oral therapy for Parkinson's that could strike at the pathological mechanisms that underlie the neurodegenerative disease.
In a statement, Biogen said that AL01811 is designed to target dysfunction in lysosomes – organelles which play a vital role in cell function by breaking down excess or worn-out cell parts and can be impaired in Parkinson's.
Alectos' drug helps to maintain the acid pH level in lysosomes required for their function in the hope of restoring their activity and – hypothetically at least – slow the progression of Parkinson's in patients with and without known genetic risks.
Along with the upfront payment, Biogen has pledged up to $77.5 million in potential development payments, as well as up to $630M in commercial milestones if AL01811 makes it to market and performs as hoped.
People who have Parkinson's experience numerous symptoms, including tremors, slow movement, muscle stiffness and impaired balance. As these symptoms become progressively worse, patients have difficulty walking, talking or completing other simple tasks.
Parkinson's is the second most common neurodegenerative disease, and there are no approved therapies capable of slowing progression, with current therapies aimed at bolstering levels of dopamine, a neurotransmitter that becomes depleted in the disease.
Biogen and Alectos will collaborate on the remaining preclinical work on AL01811, with Biogen taking responsibility for the project if it reaches the clinical testing stage.
It's not the first time that Biogen has licensed rights to a drug targeting lysosomal function in Parkinson's disease.
In a deal signed in 2020, the biotech bought a licence to co-develop and co-market inhibitors of LRRK2 – another target linked to lysosome function – from Denali Therapeutics.
That much larger agreement covered multiple compounds and included a $560 million upfront payment, a $465 million equity investment and up to $1.125 billion in potential milestone payments.
The first clinical compound from the alliance – BIIB122 – is in a phase 3 study called LIGHTHOUSE in Parkinson's with and without LRRK mutations, and has just started the phase 2b LUMA trial in patients with early-stage disease.
While a long-term play, the new agreement is a further sign of Biogen's efforts to rebuild its pipeline after admitting that Aduhelm (aducanumab) will not make any commercial contribution anytime soon, and other setbacks such as the failure of two Ionis-partnered  amyotrophic lateral sclerosis (ALS) in the last few months and a tau antibody for Alzheimer's disease.
Recent deals include a $3 billion buy into Sage's novel antidepressant zuranolone, plus smaller collaborative deals with InnoCare in multiple sclerosis, TMS in ischaemic stroke and gene therapy specialist Capsigen.