BeiGene's Brukinsa FDA approved for CLL/SLL
News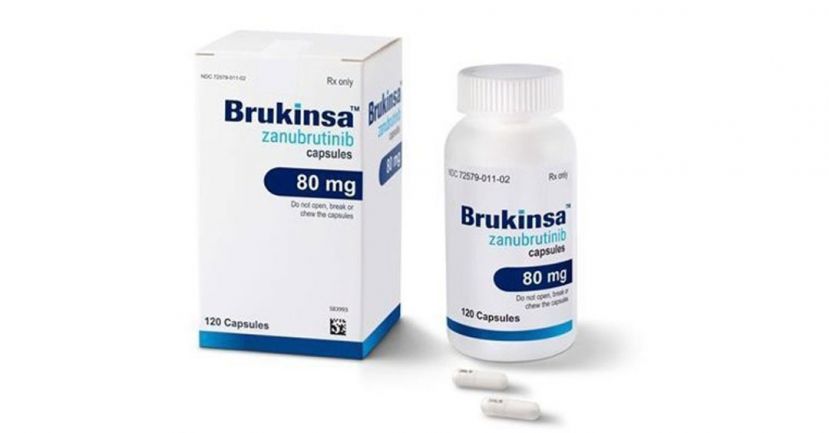 Beijing-based pharma, BeiGene's Brukinsa (zanubrutinib) has been approved by the US Food and Drug Administration (FDA) for chronic lymphocytic leukaemia (CLL) and small lymphocytic lymphoma (SLL).
CLL is a common form of leukaemia and accounts for roughly 25% of all new cases each year. Much rarer, SLL is nearly the same form of cancer as CLL, but malignant cells are concentrated in the lymph nodes, rather than in the blood and bone marrow.
In the randomised SEQUOIA trial, a total of 479 patients either received zanubrutinib until disease progression or unacceptable toxicity, or they received bendamustine plus rituximab (BR) for six cycles. The main efficacy outcome measure was progression-free survival (PFS), as determined by an independent review committee (IRC). The median PFS was not reached in the zanubrutinib arm and was 33.7 months in the BR arm. The estimated median follow-up for PFS was 25.0 months.
In a separate non-randomised cohort of SEQUOIA, zanubrutinib was evaluated in 110 patients with previously untreated CLL/SLL with 17p depletion. Overall response rate (ORR) per IRC was 88%, while the median duration of response (DOR) was not reached after a median follow-up of 25.1 months.
In October 2022, BeiGene was looking increasingly likely to become the leading challenger to AbbVie and Johnson & Johnson's market-leading BTK inhibitor Imbruvica for cancer, after besting its rival in a clinical trial showdown.
Indeed, in the randomised ALPINE study, a total of 652 patients with relapsed or refractory CLL/SLL received either zanubrutinib or Imbruvica (ibrutinib). The median number of prior lines of therapy was 1 (from a range between 1-8). The main efficacy outcome measures at the time of response analysis were ORR and DOR as determined by an IRC and, in the zanubrutinib arm, the ORR was 80%, while in the ibrutinib arm the ORR was 73%. The median DOR was not reached in either arm, however, after a median follow-up of 14.1 months.
The most common adverse reactions noted in the clinical trials of zanubrutinib were neutrophil count decrease (42%), upper respiratory tract infection (39%), platelet count decrease (34%), haemorrhage (30%), and musculoskeletal pain (30%). Second primary malignancies, including non-skin carcinomas, developed in 13% of patients, while atrial fibrillation or flutter were reported in 3.7% of patients and Grade 3 or higher ventricular arrythmias in 0.2% of patients.
In September 2022, Brukinsa became the first BTK inhibitor to be recommended for routine NHS use in England and Wales to treat Waldenström macroglobulinaemia (WM) – a rare form of non-Hodgkin lymphoma (NHL).
The recommended zanubrutinib dosage for CLL/SLL is 160 mg taken orally twice daily or 320 mg taken orally once daily until disease progression or unacceptable toxicity.