Basilea preps key US filing for MRSA antibiotic ceftobiprole
News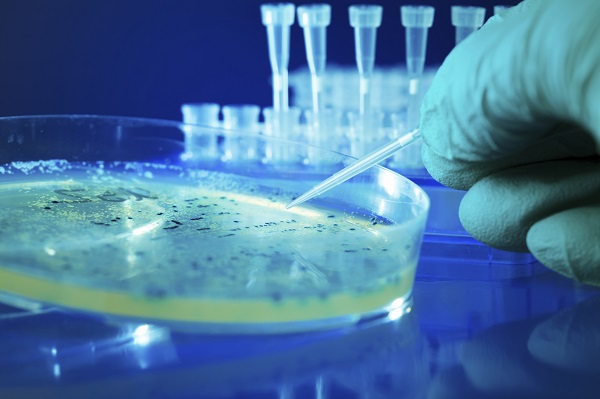 Basilea Pharmaceutica may finally be able to bring its antibiotic ceftobiprole to the US market – 13 years after its first attempt was turned down – thanks to a new phase 3 clinical trial.
The intravenously-administered cephalosporin drug met its objectives in the ERADICATE study in adults with bacterial bloodstream infections caused by Staphylococcus aureus (SAB), setting up an FDA filing before the end of the year, said the Swiss pharma.
Basilea will seek approval of ceftobiprole for SAB as well as acute bacterial skin and skin structure infection (ABSSSI) based on the results of the earlier TARGET study which showed non-inferiority for the drug compared to vancomycin plus aztreonam.
If it gets a green light, it will be the first antibiotic in the beta-lactam class to or the treatment of SAB S. aureus, including hard-to-treat infections caused by methicillin-resistant strains (MRSA), said Basilea.
Ceftobiprole was turned down by the FDA in 2009 for ABSSSI, when the drug was partnered with Johnson & Johnson's Janssen Cilag unit.
It has since been approved in more than a dozen countries in Europe as Zevtera for hospital and community-acquired bacterial pneumonia (HAP and CABP), ABSSSI and SAB, as well as in Canada and some Latin American markets.
The US accounts for 80% to 90% of the total market for anti-MRSA antibiotics, so FDA approval is key to growing ceftobiprole's revenues, currently a minor part of its CHF 131 million ($137 million) in product revenues last fiscal year - with the bulk coming from antifungal therapy Cresemba (isavuconazole).
There are nearly 120,000 S. aureus bloodstream infections in the US, according to 2017 data from the Centers for Disease Control and Prevention (CDC).
The ERADICATE study enrolled 390 patients with complicated SAB, including some with endocarditis, and met the objective of showing non-inferiority of ceftobiprole versus daptomycin given with or without aztreonam.
The overall success rate was 69.8% with ceftobiprole compared to 68.7% in the daptomycin-based therapy group, with no significant differences between the therapies on the overall rate of side effects.
There were more frequent gastrointestinal side effects with ceftobiprole but that was expected given the drug's mechanism of action.
Ceftobiprole has qualified infectious disease product (QIDP) status from the FDA, so will benefit from 10 years' market exclusivity if approved, and has been developed with up to $134 million in federal government funding.
Basilea has said it will seek a commercial partner for the drug in the US, and is also exploring extending the approved indications of the antibiotic to include CABP. A launch in China is also planned before the end of the year.