Update: Abbot responds to Babylon coronavirus antibody test launch
News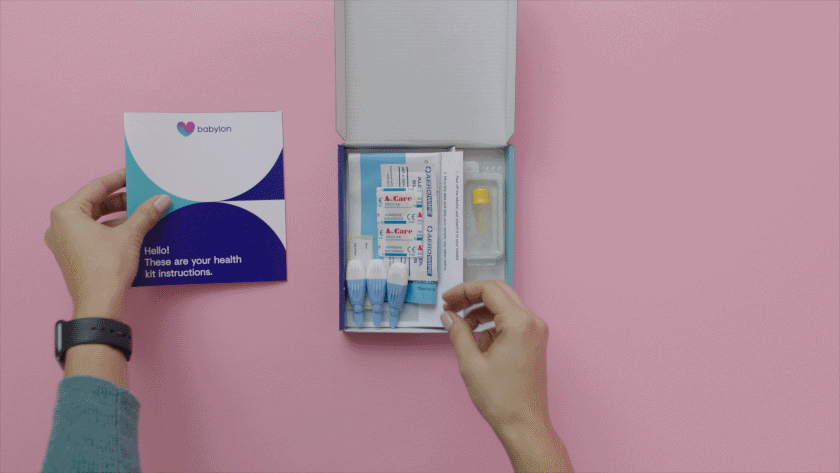 A finger-prick blood test that identifies people previously infected with the new coronavirus – offered by Babylon Health – is now available to anyone in the UK willing to pay a £69 fee.
The test – which Babylon says is being offered at cost and will use a kit developed by Abbott – can be taken at home but won't give an immediate results as the sample needs to be sent for analysis in a laboratory.
The news sparked an almost immediate rebuttal from Abbott however, which insists its test "was developed for use by laboratory professionals using a venous blood sample that is taken by a healthcare provider. It is not a home test and it should not be conducted with a finger stick blood sample."
We contacted Babylon to ask for a response to that assertion, but so haven't received anything back from the company.
The digital health specialist launched the service shortly after two lab-based antibody tests from Abbott and rival heavyweight diagnostics firm Roche and were cleared for use by public health bodies in England, Scotland and Wales.
These have been described as "game-changing" by the UK government, but use will be reserved for use initially by health and care workers so may not be available to the general public for some time.
Experts are also stressing that for the time being at least there's no way to tell if having antibodies to the virus means you have immunity, and whether or not you can pass the virus on to other people.
A Babylon spokesperson said the company is unable to say at the moment what they capacity to supply testing will be. "We'll be monitoring demand closely to ensure we're meeting capacity as best we can," she told pharmaphorum.
Abbott has said it expects to be able to supply 5 million tests per month to the UK with immediate effect.
Citing independent lab testing, Babylon says that its test have 98.5% sensitivity and 99.5% specificity for antibodies against SARS-CoV-2, the virus that causes COVID-19. That means that out of 1,000 tests, 15 could come back as false negatives, while five could come back as false positives.
Abbott meanwhile says that its test has 100% sensitivity and 99.6% specificity, while the numbers for Roche's test are 100% and 99.81%, respectively.
While Babylon's service may seem a little less accurate, the company says that is because the figures are based on blood samples taken by individuals at home, rather than in a lab.
[embed]http://twitter.com/babylonhealth/status/1261206797999902720[/embed]
Babylon's Dr Olivia Morrow – who is helping to lead the company's coronavirus testing effort – says an antibody test "can help give answers to people who are unsettled, wondering if that cough, fever, or loss of smell they had in February was COVID-19."
Users can also choose to opt-in to share information such as symptoms, location and test results to aid national research by institutions such as Public Health England, according to the company.
Dovetailing the testing with Babylon's digital health app (which will need to be downloaded for free and used to access the service) means that the company may be able to generate data that could help research on coronavirus in community.
"Babylon can support national research as fewer studies have been done looking at those with more mild symptoms in the wider community," says Morrow.
"This could help answer questions about which regions are at greater risk for breakouts, how to guide social distancing measures and better understand the natural history of the disease."
A Google search reveals another Northampton-based company – checkmybodyhealth.co.uk – is offering the Abbott test on blood taken at home and tested in a Eurofins lab for £89, while London-based privatecoronavirustests.com says it can make a kit available for £99.
In March, Babylon started to roll-out a digital assistant that can advise people how to diagnose and manage suspected coronavirus infections, starting in London and the West Midlands.