AZ's COVID-19 jab sales top $1.2bn, but come at a loss
News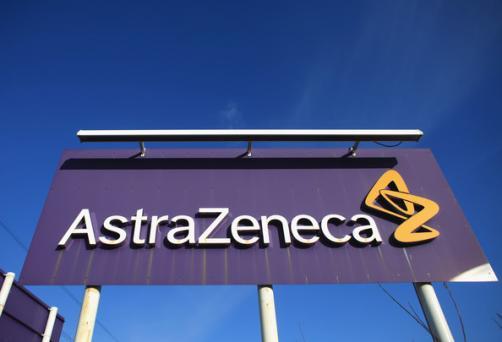 AstraZeneca said this morning that it has made $1.2 billion in sales from its COVID-19 vaccine Vaxzevria in the first half of this year, but making it available at no profit had weighed on its profit margins.
R&D expenses leaped 28% in the period, an increase that AZ said was "primarily" a result of its continued investment in the COVID-19 vaccine and other potential medicines to prevent and treat the coronavirus.
The company said it had released more than a billion doses of the vaccine for use in more than 170 countries worldwide in the first half, making $572 million of sales in Europe and $455 million in emerging markets, but recorded a loss on those sales of around $53 million.
Earlier this week, Pfizer reported that it had made $7.8 billion in revenues from its vaccine in the second quarter alone, after delivering more than a billion doses since it first became available in December 2020, and suggested 2021 sales would hit $33.5 billion.
Moderna has previously predicted it will make around $19 billion from its shot, while Johnson & Johnson is forecasting $2.5 billion from its one-dose vaccine.
AZ's chief executive Pascal Soriot said that the company remains determined to get approval for Vaxzevria in the US, where it is still not available, as it might be needed in future. A delayed FDA filing – held up by data requests from the US regulator – should take place before the end of the year, according to the CEO.
Without Vaxzevria, AZ's revenues rose 9% to $14.4 billion in the first half at constant currencies, buoyed by a 53% climb for diabetes drug Farxiga (dapagliflozin) – driven in part by new approvals in heart failure and chronic kidney disease (CKD) – to $1.36 billion.
Top selling lung cancer drug Tagrisso (osimertinib) put in another solid performance, climbing 17% to $2.45 billion, while checkpoint inhibitor Imfinzi (durvalumab) overtook AZ's PARP inhibitor Lynparza (olaparib) in the first half, with the two drugs bringing in $1.16 billion and $1.13 billion, respectively.
With the takeover of Alexion now in the bag, extending AZs positions in rare disease and immunology, the company has raised its full-year guidance and it expects total revenues to grow by a low-20s percentage for the full year, excluding Vaxzevria sales.