AZ to divert COVID-19 vaccines from global supply chain to meet EU target
News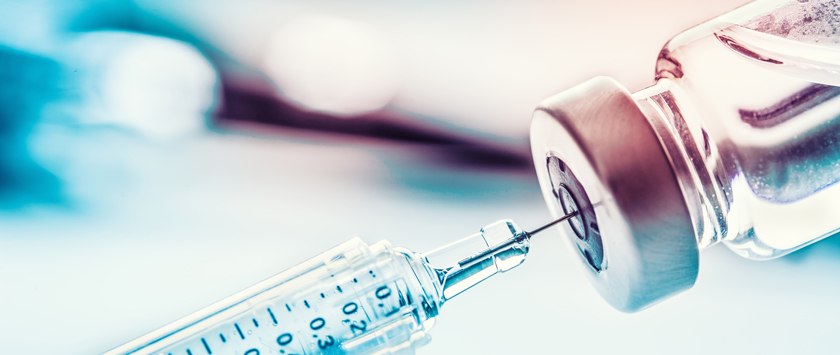 AstraZeneca has said it will be able to meet a target to deliver 180 million COVID-19 vaccines to the EU in the second quarter, by topping up the supply from its global production network.
The company released a statement saying it will meet the EU's targets by using its global supply chain to make up for any shortfall in Europe, where it is struggling to get production up to speed.
It released the statement following a Reuters report citing a European official, directly involved with talks over vaccine supply, stating less than half of the 180 million doses ordered will be delivered in the second quarter.
A spokesperson for the company said: "AstraZeneca confirms today that its most recent Q2 forecast for the delivery of its COVID-19 vaccine aims to deliver in line with its contract with the European Commission.
"As per this contract, approximately half of the expected volume is due to come from the EU supply chain, while the remainder would come from its international supply network. At this stage AstraZeneca is working to increase productivity in its EU supply chain and continue to make use of its global capability in order to achieve delivery of 180 million doses to the EU in the second quarter."
The company has not said whether its commitments to the EU will affect supply to other countries around the world.
For the first quarter, the anonymous EU official said that AZ planned to deliver around 40 million doses, less than half the 90 million target.
The EU official predicted total supply to the EU could be around 130 million doses by the end of June, well below the company's target of 300 million vaccines at that time.
The story follows the huge row over vaccine supplies that broke out at the end of January after it emerged that UK pharma was struggling to get its European manufacturing operation up to speed.
However there is hope that vaccine production will be stepped up later on in the year, according to Reuters.
According to a German health ministry document cited by the news outlet, AZ is forecast to make up all of the shortfalls in deliveries by the end of September.
Germany expects to receive 34 million doses in Q3, taking its total to 56 million shots, in line with its full share of the 300 million doses AZ is to supply to the EU.
AZ maintained its stance that it has committed to "best reasonable efforts" to meet the delivery timetable in a contract agreed with the EU.
However, according to the EU source quoted in the story, the bloc's negotiators are wary about AZ's promises.
"Closing the gap in supplies in the third quarter might be unrealistic," the official said, adding that figures on deliveries had been changed by the company many times.