AZ eyes FDA verdict on Lynparza in adjuvant breast cancer in Q1
News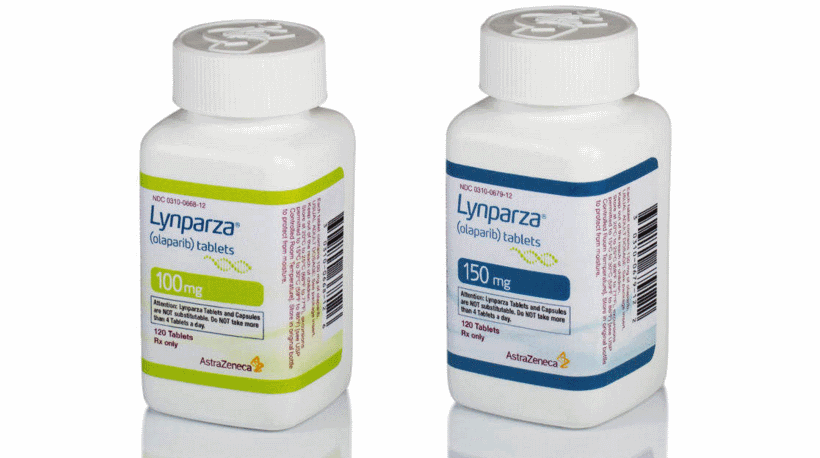 The FDA will deliver a verdict on AstraZeneca's PARP inhibitor Lynparza as an adjuvant treatment for breast cancer in the first quarter of next year, after granting the application a priority review.
AZ and partner Merck & Co have filed Lynparza (olaparib) for use in BRCA-mutated, HER2-negative early breast cancer in patients who have already been treated with chemotherapy either before or after surgery and are at high risk of the disease coming back.
The filing is based on the results of the phase 3 OlympiA trial, which compared Lynparza to placebo in these patients and found a statistically significant improvement in invasive disease-free survival (iDFS) with AZ's drug.
It reduced the risk of invasive breast cancer recurrence, second cancers or death by 42% compared to the control group in the 1,836-patient trial. At three years, iDFS was 85.9% in the Lynparza group and 77.1% among those on placebo.
Lynparza is already the most widely-used drug in the PARP inhibitor class, and the new results extend its lead over rivals like Clovis Oncology's Rubraca (rucaparib), GlaxoSmithKline's Zejula (niraparib) and Pfizer's Talzenna (talazoparib).
AZ and Merck's drug is already approved by the FDA as a second-line treatment for BRCA-mutated, HER2-negative breast cancer, but approval of adjuvant use could unlock a significant new market for the drug.
It is estimated that around half of all patients with BRCA-mutation, high risk, HER2-negative breast cancer patients would be potential candidates for treatment with Lynparza if adjuvant use is added to the drug's label.
Breast cancer is the most commonly diagnosed cancer worldwide with around 2.3 million new cases per year. Around nine out of 10 of all breast cancer patients are diagnosed at an early stage of disease and BRCA mutations are found in approximately 5% of them.
Also approved to treat ovarian, prostate and pancreatic cancer, Lynparza brought in $1.8 billion in sales for AZ last year, while Merck booked $725 million from the drug.
Along with the prospect of an adjuvant breast cancer indication, AZ and Merck are also hoping to extend the uses of their drug to first-line castration-resistant prostate cancer (CRPC), adding to its current role as a second-line therapy after chemo.
Results of the PROpel trial were reported in September, and made Lynparza the first PARP drug to show an improvement in radiographic progression-free survival (PFS) in first-line CRPC.
Approval in that setting would also dramatically increase the number of prostate cancer patients eligible for treatment with Lynparza.