Autolus announces primary endpoint met in FELIX trial, prices public offering
News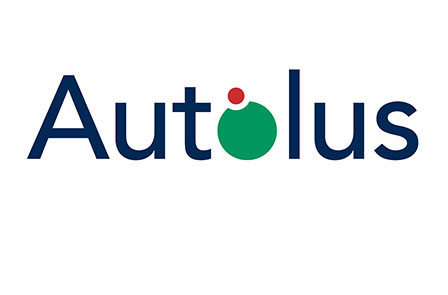 Autolus Therapeutic Plc. (Nasdaq: AUTL), a clinical-stage biopharma and a portfolio company of Syncona Ltd., has announced that the pivotal phase 2 FELIX clinical trial of obecabtagene autoleucel (obe-cel) in relapsed/refractory (r/r) adult Acute Lymphoblastic Leukaemia (ALL) patients has met its primary endpoint of overall remission rate (ORR) at interim analysis.
The achievement of the primary endpoint (PDF) milestone triggers a $35 million payment from Blackstone Life Sciences, Autolus also announcing an additional $35 million from Blackstone as a result of the completion of planned activities supporting the obe-cel manufacturing process.
Autolus develops next-generation, programmed T cell therapies for the treatment of cancer. Its pipeline includes product candidates in development for the treatment of haematological malignancies and solid tumours.
Obe-cel (AUTO1), a CD19 CAR T cell investigational therapy, demonstrated an ORR – defined as the proportion of patients achieving Complete Remission (CR) and Complete Remission with Incomplete Blood Count Recovery (Cri) – of 70% in interim analysis of 50 patients. Obe-cel showed comparable expansion and initial persistence (median follow-up 6.4 months) to the data observed in the prior ALLCAR19 study.
There was also encouraging safety data observed within a wider group of 92 patients: 3% of patients experienced Grade 3 or higher cytokine release syndrome (CRS) and 8% experienced Grade 3 or higher immune effector cell-associated neurotoxicity syndrome (ICANS).
This means that enrolment is now completed for the initial target or morphological cohort to form the basis of a Biological License Application (BLA) submission by the end of CY2023 to the US Food and Drug Administration (FDA).
CEO and chair of Syncona Investment Management Limited, Martin Murphy, said: "The data is consistent with what was previously presented in the ALLCAR19 academic study, underlining the potential of obe-cel as a drug which can provide meaningful impact for patients suffering from ALL, whilst also showing a very positive safety profile in the last line setting."
Associate attending physician at the Memorial Sloan Kettering Cancer Center, Dr Jae Park, said: "Obe-cel's high level of anti-leukaemia activity, combined with a well-manageable tolerability profile, is a significant step forward in this underserved disease setting, which is characterised by the explosive growth of the leukaemia and the poor condition of many patients."
In collaboration with Autolus' academic partner, University College London, obe-cel is currently also being evaluated in a phase 1 clinical trial for B-Cell Non-Hodgkin Lymphoma (B-NHL).
Concurrently, Autolus has announced the pricing of its underwritten public offering (PDF) in the US of 75 million American Depositary Shares (ADSs), representing 75 million ordinary shares, at a public offering price of $2 per ADS, for total gross proceeds of approximately $150 million (£122.5 million).
Syncona has agreed to invest circa $28 million (£22.9 million) in the offering, not long after announcing that its newly established portfolio company was to acquire all outstanding shares of Applied Genetic Technologies Corporation (AGTC), a clinical-stage biotechnology company focused on the development and commercialisation of adeno-associated virus (AAV)-based gene therapies for the treatment of rare and debilitating diseases. The tender offer for that acquisition was approximately $23.5 million in cash ($0.34 per share).