Atara claims first world approval for off-the-shelf T-cell therapy
News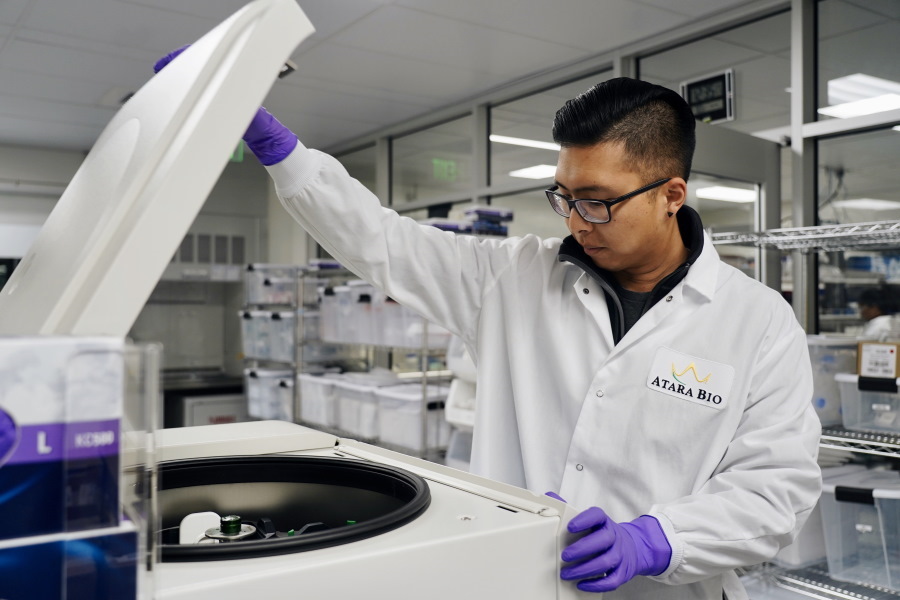 Atara Biotherapeutics has become the first biotech to win regulatory approval for a T-cell therapy based on donated cells, rather than relying on cells harvested from patients and processed in a lab.
The company's off-the-shelf or 'allogeneic' therapy tabelecleucel – now given the Ebvallo trade name – has been approved by the European Commission as a second-line treatment for a rare and potentially deadly cancer that afflicts some organ or bone marrow transplant recipients.
It can be used in adult and paediatric patients two years of age and older with relapsed or refractory Epstein‑Barr virus positive post‑transplant lymphoproliferative disease (EBV+ PTLD) who have received at least one prior therapy.
In some transplant patients, the immune-suppressing medicines used to prevent rejection can allow latent EBV infections to resurface and gather momentum, leading to life-threatening complications, including cancerous lesions that can lead to patient deaths in just weeks or months.
Ebvallo – which is based on T-cells that have been engineered to target and eliminate EBV-infected B cells – will be commercialised in Europe by French drugmaker Pierre Fabre. It was recommended for approval by the EMA's human medicines committee in October.
In the phase 3 ALLELE study, treatment was associated with an overall response rate of 50% in EBV PTLD after both organ and bone marrow transplants. There was a one-year survival rate of 89% for patients responding to tab-cel, compared with 32% among non-responders.
"The approval of Ebvallo in Europe is a medical breakthrough for patients with significant unmet need," said Pascal Touchon, Atara's chief executive.
"As the first allogeneic, or donor-derived, T-cell immunotherapy to receive approval from any regulatory agency in the world, this marks an historic moment for Atara, our European partner, Pierre Fabre, and for the broader cell therapy field."
Currently marketed cell therapies, like Novartis' Kymriah (tisagenlecleucel), Gilead Sciences' Yescarta (axicabtagene ciloleucel) and Tecartus (brexucabtagene autoleucel), Bristol-Myers Squibb's Abecma (idecabtagene vicleucel), and Johnson & Johnson's Carvykti (ciltacabtagene autoleucel) are autologous, meaning they are harvested from the patients themselves.
Autologous therapies require a convoluted production process after harvesting, including engineering to target cancer cells and growing the modified cells in the lab, before they can be infused into the patient. That process can take several weeks.
Atara received an upfront payment of $45 million from Pierre Fabre when it licensed rights to the drug in Europe, Middle East, Africa, and other emerging markets last year, with another $320 million in regulatory and sales milestones. The biotech has retained rights in the US and other markets.