AstraZeneca on course to long term growth, says CEO
AstraZeneca's CEO Pascal Soriot has said the company has returned to long-term growth following a difficult period where patents on key products expired.
Third quarter results show product sales were up 9% in constant currencies to nearly $5.3 billion  – which it says fulfils a promise to return to growth this year after a fall in sales over the last few years.
However profits were down, as a result of rising costs and price pressure – reported operating profit was down 21% in constant currency terms to $851 million.
In a conference call Soriot said he expected the profits to begin increasing again soon as the company becomes less reliant on older drugs that cannot command high prices, and its new generation of more profitable drugs begins to gain traction.
There are no substantial patent expiries for six years, Soriot noted, allowing the company to enjoy a period of sustained growth following its difficult period.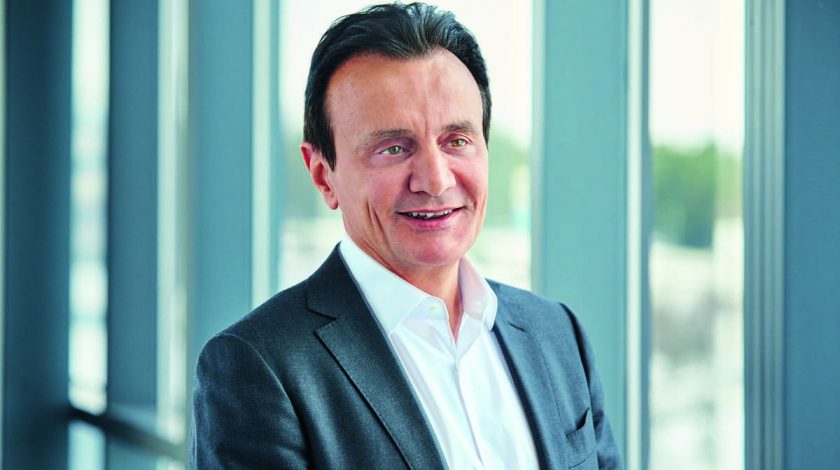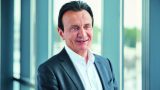 Soriot added: "We have reached an important inflection point. We are now on track for low single digit growth for the full year. That growth will accelerate on the momentum from the new products."
He is sticking by a target of annual sales of $45 billion by 2023, which the company set back in 2014 as it persuaded shareholders against a takeover by Pfizer.
AZ said its oncology business had played a key role in the return to growth, with sales up 27% in Q3, with lung cancer drug Tagrisso the star performer.
Originally seen by AZ as a niche drug, Tagrisso (osimertinib) is now AZ's biggest selling oncology drug, and could soon become its biggest seller overall.
Based on sales levels in Q3 Tagrisso is already a $2 billion per year blockbuster, but Soriot said this could grow to as much as $4 billion.
And AZ's ovarian cancer drug Lynparza (olaparib) could make further gains in a new maintenance therapy use – the company has filed results of the SOLO-1 trial with regulators in Europe, Japan and China, and an FDA filing is due later this quarter.
Results of the phase 3 trial could open up an indication worth $1 billion a year and give a further advantage over several rivals in the PARP inhibitor class, such as Clovis, Pfizer and Tesaro.
AZ is also pinning its hopes on a number of other new drugs in cardiovascular disease and diabetes, by refreshing its ageing weekly diabetes drug Bydureon (exenatide) with a new delivery device.
One concern for all major pharma companies has been the midterm elections in the US, where Democrats have vowed to tackle high drug prices after winning control of the House of Representatives.
Soriot said that AZ will "continue to price products responsibly" and engage with politicians and the US government to find a balance between profits and the need for the healthcare system to control costs.
He said pricing discussions will continue, adding that the company favours outcomes-based agreements linking price to the performance of the drugs.
Another area of work is people covered by Part B Medicare, the government-backed health insurance scheme for older people.
There is talk in Washington of setting drug prices in this scheme based on a basket of countries in Europe, which would likely cause significant price cuts.
While only 10% of AZ's drugs are covered by this, Soriot would prefer to see prices tackled by cutting the large rebates pharma industry must pay back to government under this scheme.
"We have large rebates and often net prices are the same as Europe, removing these rebates would be a welcome development," Soriot said.
Don't miss your daily pharmaphorum news.
SUBSCRIBE free here.